Prof. Itse Sagay Calls For Immediate Arrest of Ex-Pension Boss, Abdulrasheed Maina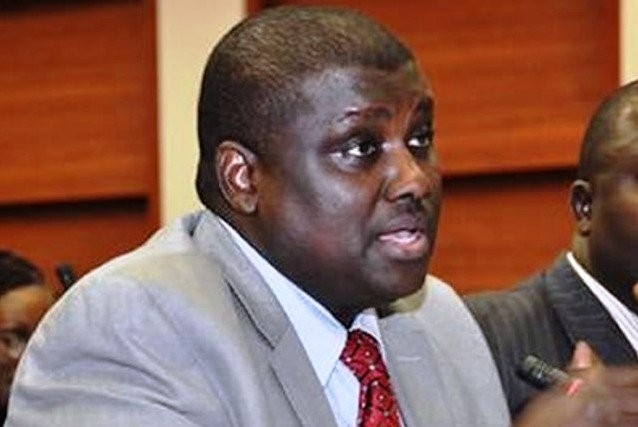 Chairman of the Presidential Advisory Committee Against Corruption (PACAC), Professor Itse Sagay has called for the immediate arrest of the former chairman of the defunct Presidential Task Force on Pension Reforms, Abdulrasheed Maina.
Sagay said Maina case cannot be swept under the carpet as his alleged crime is a grievous one.
This was in response to reports of the return of Maina who flew the coop after he was indicted for fraud to the tune of N2bn and has since remained on the EFCC watchlist.
Maina's return to the country is to resume office in the Ministry of the Interior based on the recommendation of the Head of Service.
This resumption of office is also a promotion as he is to be a Director, a step up from his Assistant Director position he occupied before running off.
Speaking with The Punch on Sunday, Sagay said a pension scam is one of the worst forms of fraud known to mankind and anyone accused of such should not be handled with all seriousness.
In his words, "This man was accused of embezzling billions of naira meant for pensioners who had spent all their lives serving this country. One man took the money they should rely on in their declining years, subjecting them to misery and hopelessness.
"This is a moral and criminal issue. So, to hear that the man is in the country and somebody employed him means he is not the only criminal in the system. It means there is an accessory.
"Whoever was involved in employing him and then giving him promotion is an accessory after the fact to the crimes committed by this man if it is established that he is culpable. I don't see why he escaped if he was not guilty."
He added that the EFCC must swing into action and not "just say they are aware". Maina, he said, should be arrested, interrogated and if a case can be established, be prosecuted.
"They should also investigate all those involved in the reabsorbing and promotion of this man.
"If it established that they brought him back into the civil service despite knowledge of the man's alleged crimes, they are also accessories after the fact and should also be arrested and prosecuted."