President Buhari congratulates Tinubu on emergence as APC presidential candidate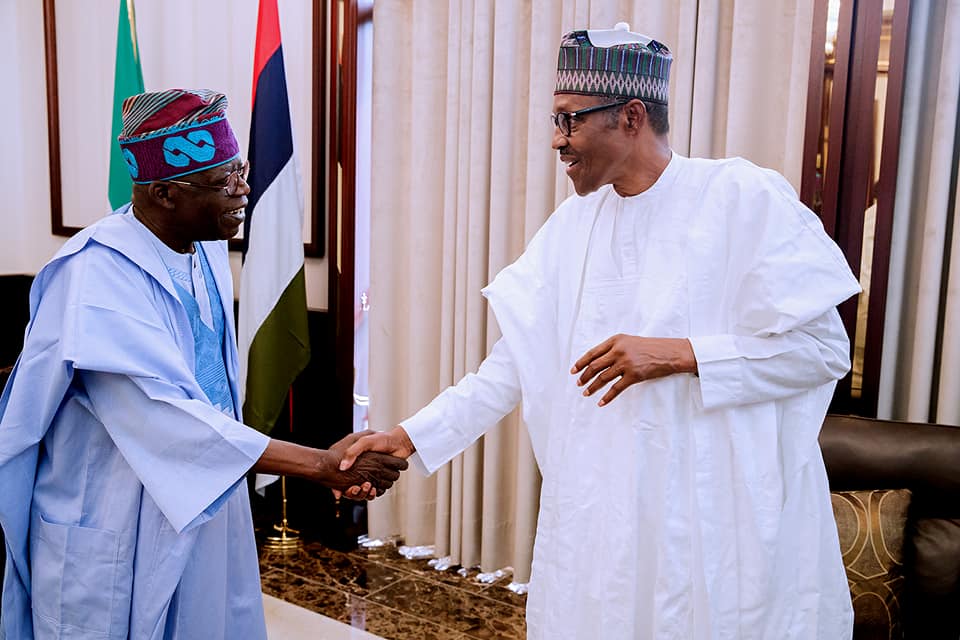 President Muhammadu Buhari has congratulated Asiwaju Bola Ahmed Tinubu, the APC Presidential Flagbearer in the 2023 elections.
Okay.ng reports that Mr Tinubu, a former Executive Governor of Lagos State, polled 1,271 votes to beat other candidates to the presidential ticket.
President Buhari's congratulatory message was contained in a statement released by Malam Garba Shehu, a Spoksperson to the President.
President Buhari said:
"Having emerged victorious he has our full and unwavering support.
"Now our party must unite behind our candidate to achieve victory at the 2023 elections so that our government will continue to secure our communities, grow our economy and continue the fight against corruption.
"During the Primaries, there were factions and disagreements amongst the contestants and now that the process has ended we must build a united front in our party.
"In this way, the APC will remain the party that can best deliver on the priorities of the Nigerian people. Now it is time to put the process behind us.
"Because what we can all agree is that the APC remains the party that can best deliver on the priorities of the Nigerian people. But the way to demonstrate that we can get on with this job is to unite.
He further urged his party-men to maintain the same level of synergy with which they used to set a record of becoming the first party to unseat a party in power.
President Buhari also assured that Bola Tinubu is "the right candidate for Nigeria's aspiration because he is the APC's candidate and under the continued stewardship of our party."