News
Police Warns IPOB Members, Ex-militants Against Protest On Abuja Roads
The force made this known in a statement on Monday.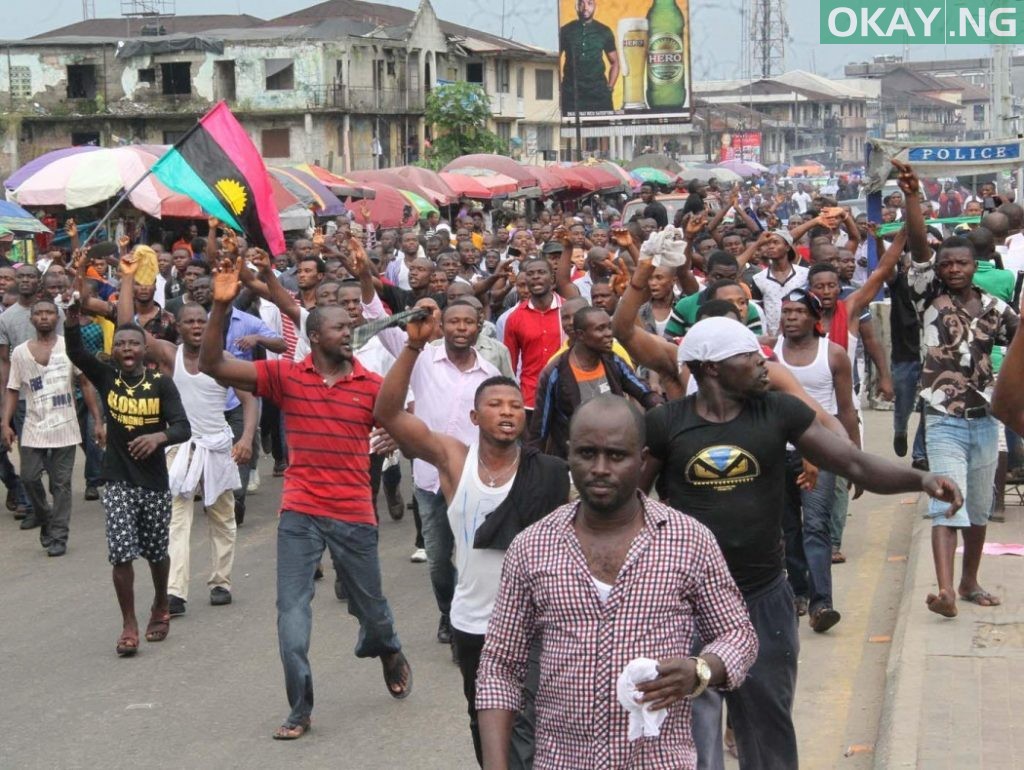 The Federal Capital Territory (FCT) Police Command has warned members of the Indigenous People of Biafra (IPOB) and ex-Niger Delta militants to shelve plans of staging protest on major roads in Abuja.
The force made this known in a statement on Monday.
It was gathered that pro-Biafra agitators were on one hand planning a march, while some Niger Delta militants were also fine-tuning demonstration over unpaid stipends.
Manzah warned them against the unlawful protest.
"The Command wishes to state unequivocally that while it will continue to be professional and respect the fundamental rights of citizens as stipulated in the Nigerian Constitution, it will not fold its arms and watch any group under whatever guise jeopardise the existing peaceful atmosphere in FCT by blocking Federal roads and denying law abiding citizens easy access to such roads.
"The Command is hereby warning the group to heed wise counsel and channel its complaints to the appropriate authority," he said.