News
Police Ready to Deal with IPOB Members that Tries to Cause Commotion During Anambra Guber Election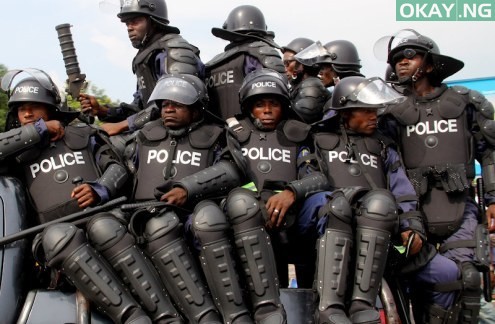 The Police say they will deal with any member of the Indigenous Peoples of Biafra (IPOB) who tries to cause commotion during the Anambra governorship election.
The election is billed for 18 November, 2017.
Commissioner of Police in Anambra, Garba Umar, said the police are ready to curtail any trouble before, during and after the election.
Umar said they will go after members of IPOB that are still meeting despite their ban by a federal high court.
"We are all aware that IPOB is already a proscribed group and the proscription stops them from meeting or carrying out any activities. We will go after them if they try to foment trouble, through our intelligence network," he told the Punch.
"Since their proscription, we have not had any activity from them like before when they went about molesting people.
"Sometimes, in the past, they passed through my office and even throw stones at us and insulted us but since the Federal Government waded in and got them proscribed, we will not have any of that because they are now an illegal organisation and if they surface, we will go after them."