PHOTOS: Youths, Police Clash In Owerri Over Relocation of Market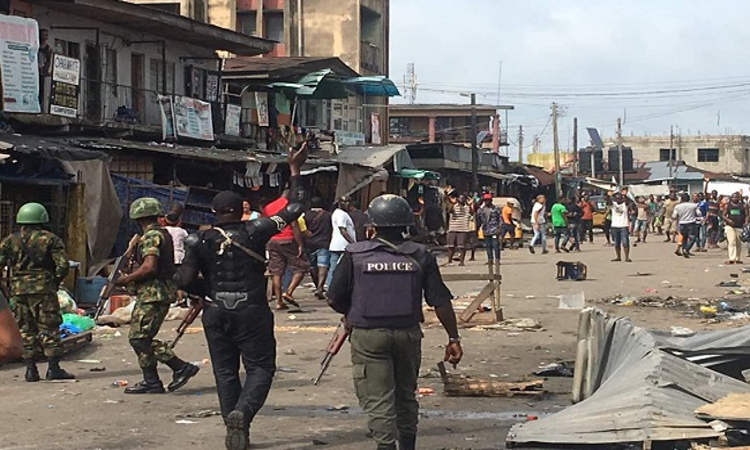 Traders and youths of Ekeukwu market in Owerri, the Imo State capital have clashed with police over directives given by the state government on the relocation of the market.
The incident occurred this morning when the state government moved in to start the demolition of the market which is to be effected by security operatives.
The clash became heavy as gunshots were heard by residents in the neighborhood.
The market relocation has been a major issue between the Imo state government and traders of the market.
The traders rejected this move and have taken the state government to court over this issue.