On Wednesday, President Bola Tinubu convened a crucial meeting with leaders of labour unions at the State House in Abuja to address the ongoing protests across the country.
The Organised Labour, consisting of the Nigeria Labour Congress (NLC) and the Trade Union Congress (TUC), initiated the protests to express their concerns over the removal of petrol subsidy without adequate palliative measures.
The protests, led by NLC and TUC, raised alarm about the potential impact on citizens' cost of living, especially affecting vulnerable populations.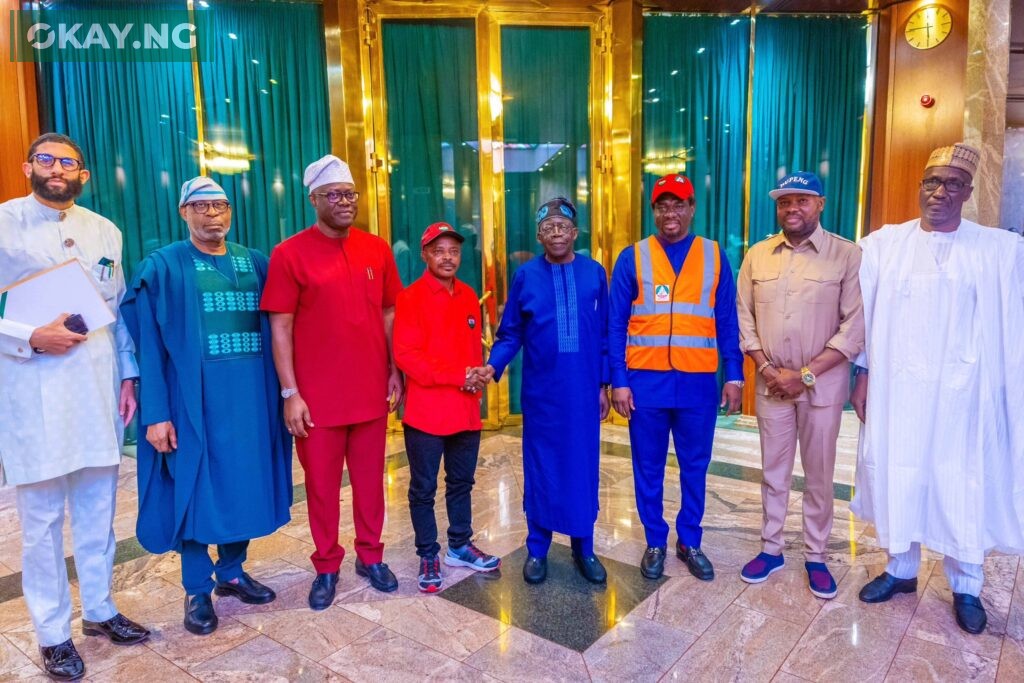 Recognizing the gravity of the situation, President Tinubu sought to engage with the labour leaders, with the aim of understanding their grievances, negotiating potential solutions, and addressing their demands for suitable palliative measures to alleviate the economic burdens faced by Nigerians.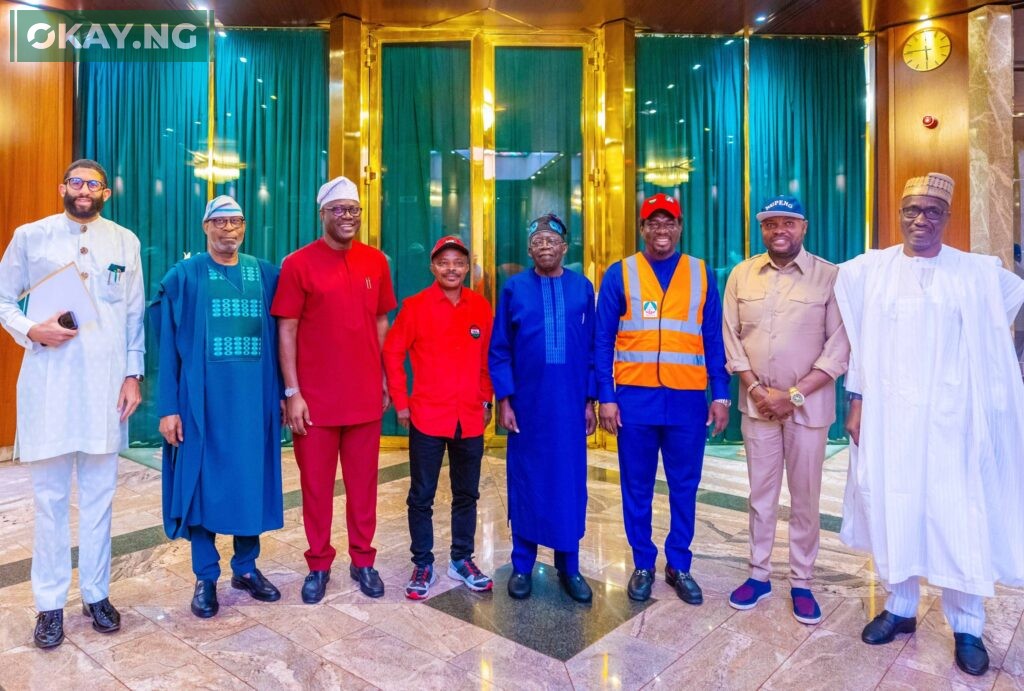 Present at the meeting were Mele Kyari, the group chief executive officer of the Nigerian National Petroleum Company Limited (NNPCL); Joe Ajaero, President of NLC; Seyi Makinde, Governor of Oyo State; Festus Osifo, President of TUC; Dele Alake, Special Adviser to the President on Special Duties, Communication, and Strategy, among others.
The leaders of the labour unions emphasized that their primary goal is to seek assurances from the government that their concerns will be effectively and promptly addressed.
They are particularly focused on ensuring that the removal of petrol subsidy does not become an overwhelming burden for Nigerians who are already grappling with economic challenges.
The announcement made by President Bola Tinubu during his inaugural address on May 29, declaring an end to the petrol subsidy regime, immediately resulted in a hike in the pump price of petrol.