Former Special Adviser to the president on National Assembly Matters, Senator Florence Ita-Giwa, has formally decamped from the Peoples Democratic Party (PDP) to the All Progressives Congress (APC).
---
Ita-Giwa , one of the foremost politicians from Cross River State , was registered on Friday in her political ward Ati Ema, Bakassi Local Government Area of Cross River State, by the party's ward chairman, Mr. Inyang Okon.
Ita-Giwa was officially received into the APC by the Chairmen of the Bakassi chapter of the party, Mr. Cyril Ene; former representative of the Cross River South Senatorial District, Prince Bassey Otu, and a host of prominent members of the party in the state.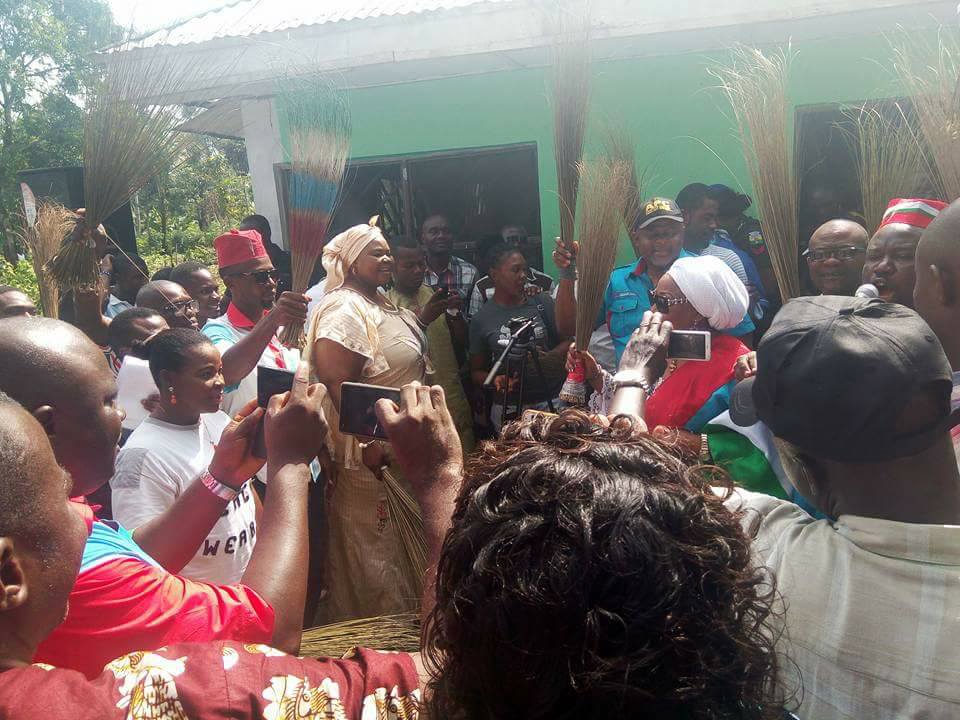 Advancing reasons for dumping her former party , the PDP, Ita-Giwa, fondly referred to as "Mama Bakassi," within the nation's political circles , said she pitched tent with the APC because she was desirous of functioning as a politician within a credible platform from where she could continue to contribute meaningfully to the development of the society.
"Thank God for making today happen. I knew today had to happen. I thank the leadership of APC.
In the past one and a half years I have not attended any meeting of any political party. It would be out of place for a woman of my stature to join a group of people that are fragmented. My stature in Nigeria, and my age cannot permit me to jump from faction to faction. It would make me look very small.
"There is no retirement age for politics. Nigeria needs experience. As you grow older in politics you learn on the job and get better.
"I chose the platform of APC to continue my political life. As long as I am in this world I would not leave politics. APC in Cross River State has been too quiet. I fear nobody. If you are political party you have to make your presence felt. Now I am in APC that silence would stop, "Ita-Giwa said.
The former presidential aide who described President Muhammadu Buhari as a seriously misunderstood person, promised to support his efforts in rebuilding the nation.
Ita-Giwa also spoke about the people of Bakassi, saying it was high time they were resettled in Dayspring Island.
"We are not asking Nigeria to revisit the issue of Bakassi in The Hague because it would be illegal and exercise in futility. All we ask is that the displaced people of Bakassi be resettled in Dayspring where they can carry on with their way of life which is fishing," she said.