News
PHOTOS: President Buhari Visits Dapchi School Where Boko Haram Abducted 110 Girls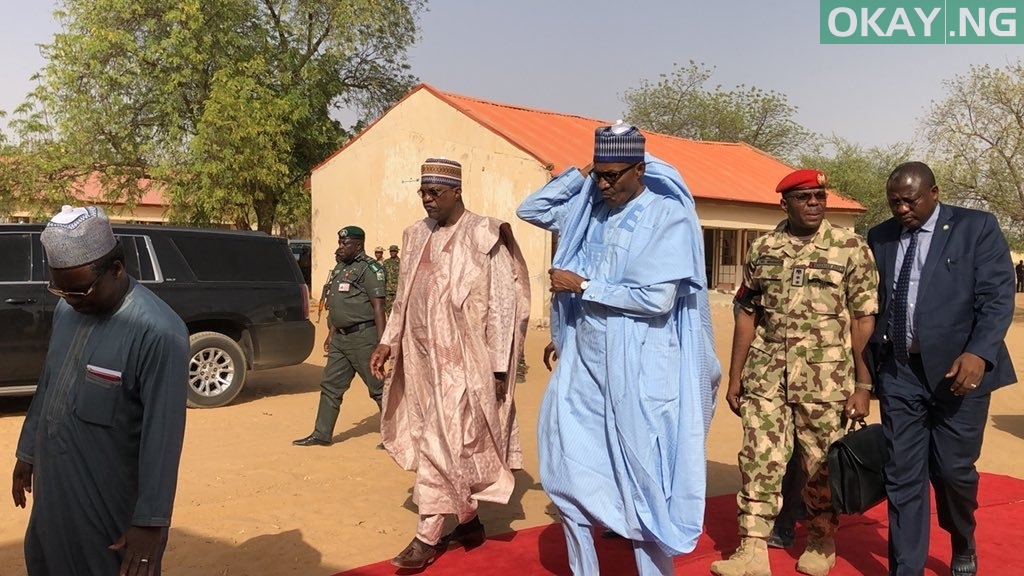 President Muhammadu Buhari visited Government Girls Science and Technical College, Dapchi, Yobe state, where Boko Haram insurgents abducted 110 students last month.
He was accompanied by Ibrahim Gaidam, governor of the state, who had earlier visited the school.
Dapchi is the headquarters of Busari local government area.
The president is expected to meet parents of the abducted students.