PHOTOS: Female Thief Caught Stealing, Publicly Shamed with a Sign Around Her Neck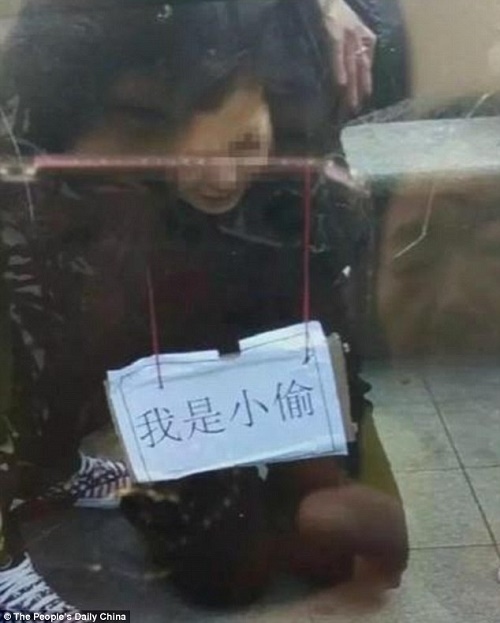 HIGHLIGHT
A woman has been disgraced in public and a sign hung on her neck for allegedly stealing a motorbike.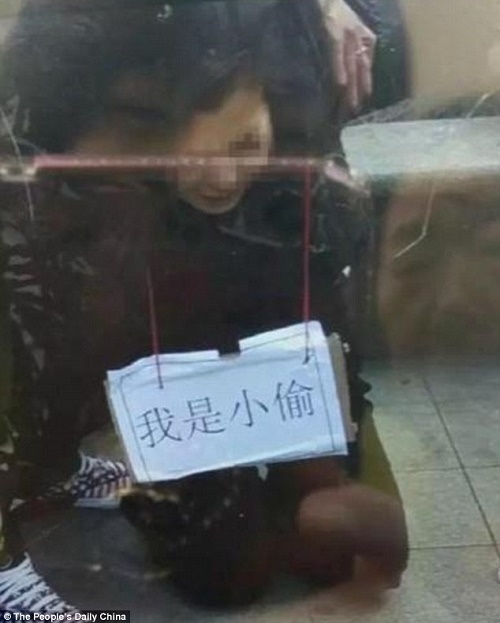 The woman after she was caught
---
A female thief has been disgraced in public after a sign was placed on her neck displaying that she is a thief.
The alleged criminal was seen in an apparent state of distress as she crouched wearing a sign emblazoned with text stating: 'I'm a thief.'
The incident happened in China. According to Dailymail, the woman was reportedly accused of stealing motorbikes in southwest China three days ago.
Residents from Shunqing district, Nanchong city, told reporters at Huanqui.com, an affiliation to People's Daily Online, that she was busted by a security guard. Images show the alleged bike thief, who is in her 40s , wearing a black outfit and a cardboard sign around her neck.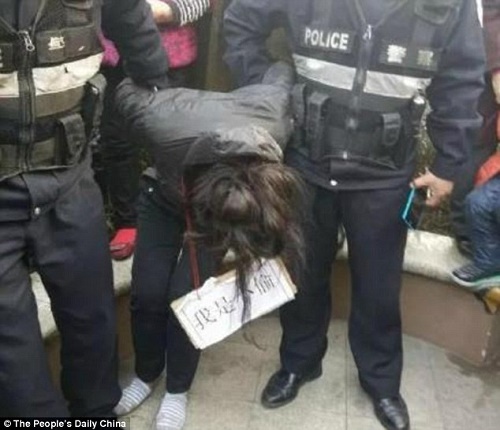 It's not known where the sign came from or why she was wearing it. She was apparently forced to kneel down before being publicly harassed by the crowd.
Soon after, she was taken away by the police for investigation.
A security guard working at a bike logistics told the reporters that his colleague caught the middle-aged woman stealing bikes on the afternoon of February 15. However, he did not know any other details around the incident.