PHOTOS: Construction Workers Discover Strange Bones in Ogun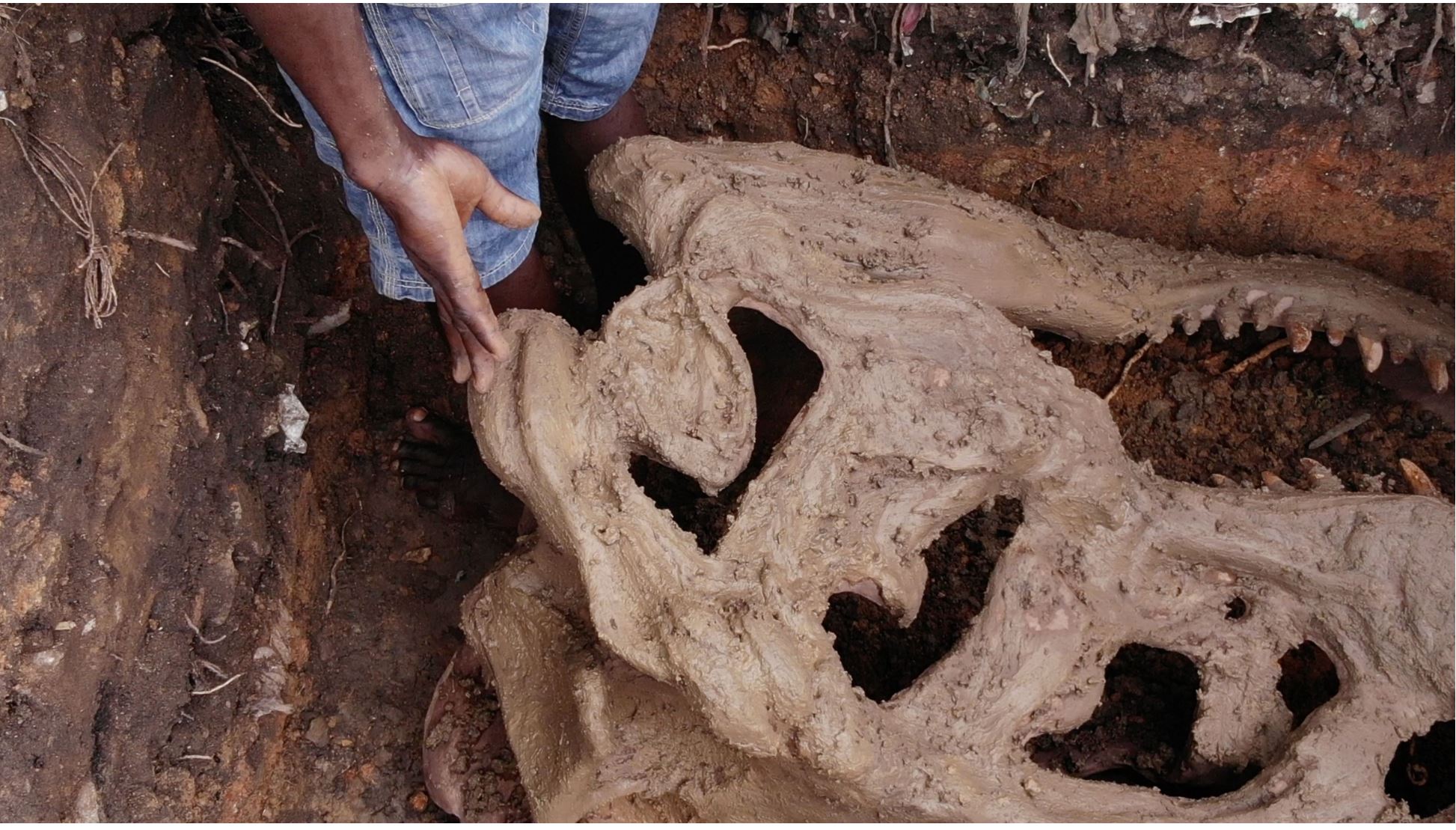 Some construction workers on Monday have reportedly discovered strange bones in Mowe, Ogun State.
According to viral photos, the massive bones were buried under the earth.
The unusual discovery has attracted quite a large numbers of people as many hurriedly took out their phones to take videos and photos of the massive bones.
However, some onlookers reportedly claimed that the bones were the remains of a giant deity who lived in Mowe over 200 years ago.
More Photos Below;