Philippe Coutinho is not for sell – Barcelona president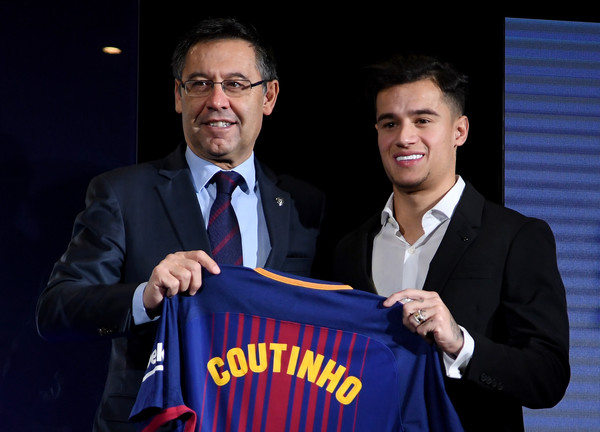 Josep Maria Bartomeu the president of Barcelona Football Club, has informed Premier league clubs like Manchester United and Chelsea that they are not going to sell Philippe Coutinho.
Coutinho joined Barcelona from Liverpool in January 2017 in a deal worth £142million.
The Brazilian forward has endured frustrating season, scoring 4 La Liga goals and eight in all competitions.
However, Chelsea and Manchester United have expressed interests in signing Coutinho.
Speaking to Marca, Bartomeu said: "We expect a lot from him [Coutinho],".
"We do not want to sell him, he's one of the good players we want to have."