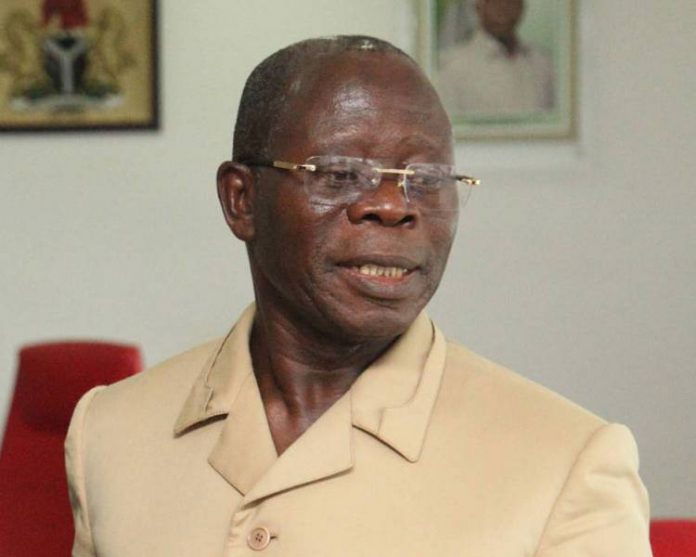 The National Chairman of the All Progressive Congress (APC), Adams Oshiomhole, has described the defection of some senators and members of the House of Representatives from the APC as a good riddance.
He spoke with State House correspondents on Tuesday after meeting with President Muhammadu Buhari at the Presidential Villa, Abuja.
He said the defectors do not believe in the ideals of the APC.
Oshiomhole said he would like to build a solid party which is not just a vehicle for acquiring political office or personal gain.
He said the defectors have no electoral value, adding that Buhari scored more votes than them in their own constituencies in the last general election.
The APC Chairman said the siege at the homes of Senate President, Bukola Saraki and his deputy, Ike Ekweremadu, was a security matter that he could not comment on.