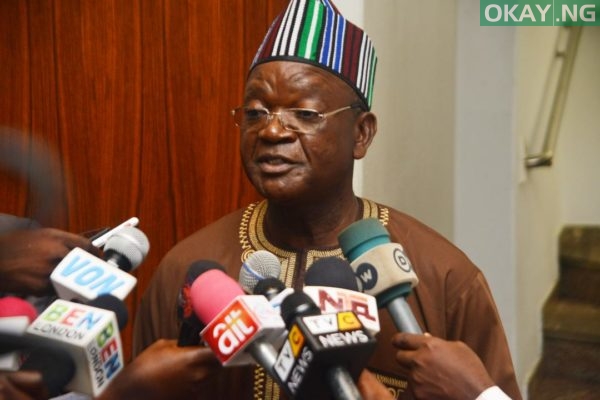 The governor of Benue state, Samuel Ortom, has revealed that some people are planning to kidnap him.
Ortom disclosed this during a Special Thanksgiving Service arranged in his honour by the Independent Print-Media Publishers Association of Nigeria (IPPAN), at the Chapel of Grace, Government House, Makurdi, on Sunday.
But, the governor expressed readiness to overcome every evil against him.
Ortom said in quotes:
"I have dismantled the devils in Benue Government House; they cannot come near us again. The devil does not have a place in our government house again.

"I am not afraid of any human being. I once heard that some people are planning to kill my security aides, kidnap me and dismember me parts by parts until I die, but I have told them that God will not allow that to happen.

"I have brought myself close to God; there is no turning back. When people plan against me, l will always floor them because God is with me."

Governor of Benue state, Samuel Ortom.