Ondo AD Chairman Suspended Over Alleged Misconduct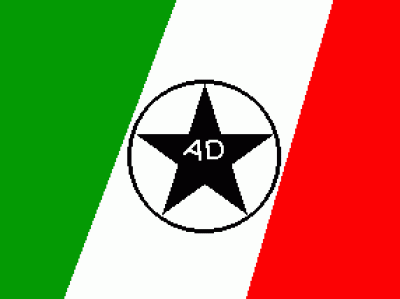 HIGHLIGHT
---
AD in Ondo State has suspended their Chairman over alleged Misconduct.
The Alliance for Democracy (AD) in Ondo State has suspended the State Chairman, Mr Seriki Adebobola, over alleged misconduct.
The State Secretary, Dr Shola Agboola, has written to the National Chairman of the party, Chief Joseph Avazi, to inform him of the new development.
A copy of the letter was made available to the News Agency of Nigeria (NAN) on Wednesday.
In the letter, Agboola said Mr Fred Arotiba would replace Adebobola as the Acting Chairman after he was duly elected by 17 out of the 18 members of the state executive.
"It is no longer news that AD in Ondo State has been engulfed in a serious crisis, especially immediately after the last governorship election.
"The crisis actually emanated from the refusal of the party executive council to allow the party to be hijacked for a degrading hidden agenda.
"Upon series of interrogation by the entire state executive, Mr Seriki Adebola was alleged to have been involved in acts of indiscipline, misrepresentation and "sell-out'' which altogether are capable of disintegrating our party.
"I am, therefore, directed to inform you that in line with Article 16, Sections 6 and 7 of AD Constitution, Mr Seriki Adebobola has been placed on suspension pending the determination of his matter.
"Consequently, a state Disciplinary/Arbitration Committee has been set up in line with Article 18, Section 2, Sub-section (iii) of the party's Constitution.
"I am further instructed to inform you that Mr Fred Arotiba has been unanimously nominated and elected as Acting Chairman for the time being,'' the letter read.
The party said that a seven-member committee headed by Pastor Ayo Joshua had been constituted to investigate Adebobola and make necessary recommendations to the state executive council. (NAN)