Olubadan of Ibadan Sues Ajimobi, Others For Role In Crowning of 21 New Kings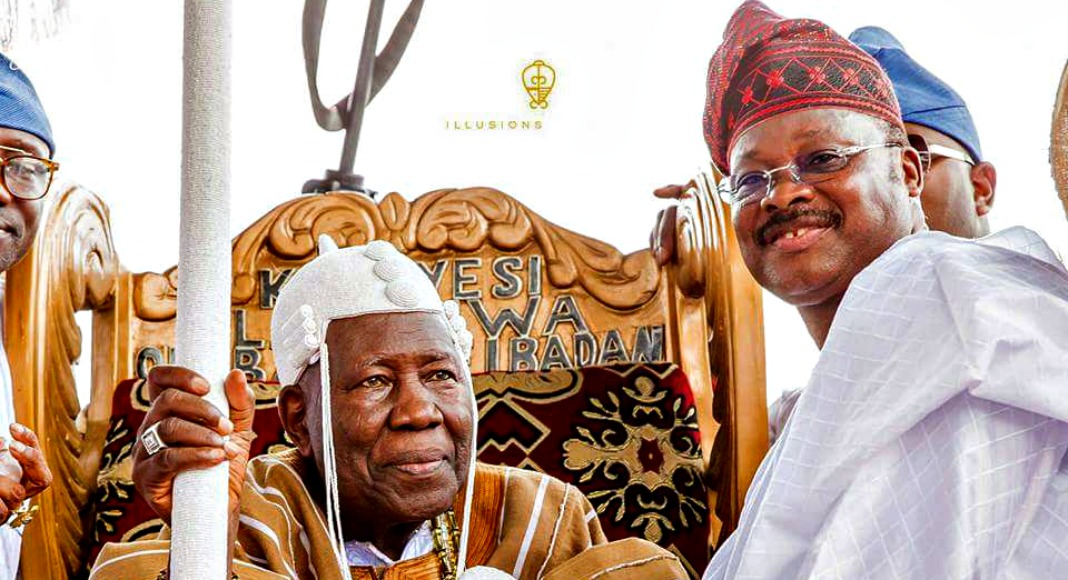 The Olubadan of Ibadan, Oba Saliu Adetunji, has sued Governor Abiola Ajimobi of Oyo state for the crowning of 21 new kings in Ibadan.
Ths state governor is joined in the suit by the state attorney-general, the commissioner for local government and chieftaincy matters and the 21 newly-created kings.
The defendants are being charged for their role in the August 27, 2017 creation of the kings which the plaintiff argues is in violation of the Oyo State Chiefs Laws CAP 28.
According to the suit, which was filed on Tuesday at the High Court of Justice, the Olubadan argues that the state governor not only lacks the power to confer on anyone the right to wear a beaded crown and coronet, the whole endeavour is illegal and void because due process was not followed.
The Olubadan claims that the non-involvement of the Oyo State Council of Obas voids the whole process.
He seeks an order demanding the setting aside of state government's Gazette 14 and 15 of Volume 42 of August 23 and 24, 2017 which conferred on the new kings the right to wear a crown and coronet.
A former governor of the state, Rashidi Ladoja has also filed a similar suit.