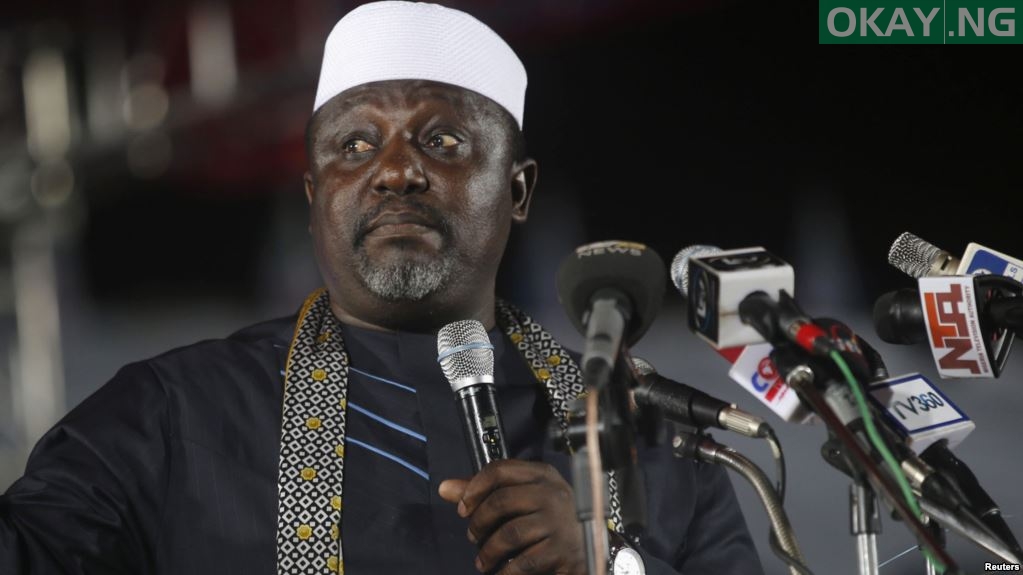 Governor Rochas Okorocha of Imo State has warned the National Chairman of the APC, Adams Oshiomhole, against insulting former President Olusegun Obasanjo.
Oshiomhole had said God will punish both Obasanjo and Abubakar by allowing President Muhammadu Buhari defeat them in 2019.
Reacting in a statement by his Chief Press Secretary, Sam Onwuemeodo, lamented the manner Oshiomhole had been abusing sitting governors and the former president.
The statement read: "Chief Olusegun Obasanjo is the former President of the Country. And no matter the provocation or his political activities this time, Oshiomhole should have considered his status as the former President of the Country in talking about him and should have exercised caution in addressing him.
"Saying that God would punish the former President was never advisable. This should not be the language of APC.
"The party's national chairman has, in less than six months, enthroned the culture of rascality into the party and the development is not good for the Party.
"APC is not known for rascality and abuses. And the earlier he is called to order the better for the party."