News
Okay! Here is why #JusticeForStephen is trending on Twitter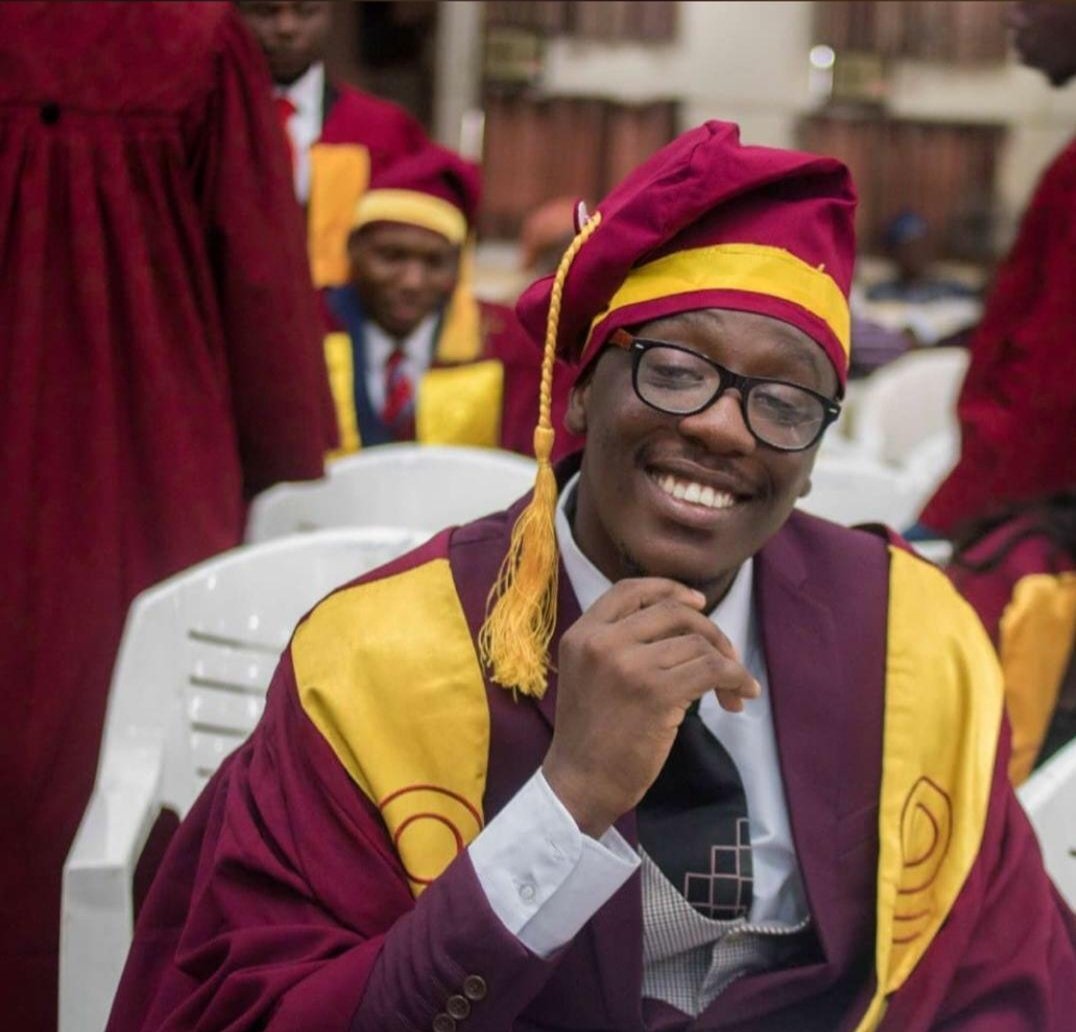 Why is #JusticeForStephen Trending?
Nigerians on Twitter are reacting to the killing of Stephen Urueye allegedly by armed thugs at Idi Araba area of Lagos State.
Who is Stephen Urueye?
Stephen Urueye, is a medical doctor said to be working with the Lagos University Teaching Hospital (LUTH), was one of the graduates from University of Lagos (UNILAG) who participated in the school's convocation held on Wednesday in Akoka.
According to reports, Stephen was attacked by suspected thugs on Thursday night and was rushed to LUTH where he later died.
Nigerians on Twitter reacting to Stephen's death
Following the news of his death, sympathisers took to Twitter to pay tributes to him and demand justice for the victim.
They also condoled with his family while others shared their experience in the area where Stephen was attacked.
Here are some reactions from Twitter;
I pray for comfort for his family, they lost a son
I pray for comfort for his close friend, they lost a friend
I pray for comfort for LUTH, they lost a Doctor
I pray 4 comfort for the nation, they lost a world changer

RIP DR STEPHEN
You're in a better place#JusticeForStephen pic.twitter.com/9kRSI6qcqx

— 3 Chainz 👑 (@ojuokoisaac) April 5, 2019
But the trauma and PTSD from that night remains even today. I was indeed lucky to be alive.

Sadly not everyone will be so lucky if something isn't done to ensure security on that canal road especially.

And oh it was just past 8pm that fateful night. In fact,#JusticeForStephen

— BelladonnaMD (@bellisima007) April 5, 2019
https://twitter.com/BettyDemi1/status/1114126173708091392
https://twitter.com/ThisIsSembels/status/1114125980426285056
A young promising Doctor that just had his convocation yesterday was robbed and stabbed to death yesterday in front of where he works. I just can't 😭😭 #JusticeForStephen

— ❤💙Rock™ (@staconzy16) April 5, 2019
#JusticeForStephen pic.twitter.com/YoOo8qqQTs

— Chiamaka Nwachukwu (@El_Ai_Jah) April 5, 2019
The environs of LUTH should be sanitized. Area boys, miscreants and those under the influence should be disloged. @AkinwunmiAmbode, @jidesanwoolu, @JokeSanwoolu, @tundefashola, @MBuhari, please protect hospital staff and students.

RIP Dr Stephen Urueye#JusticeForStephen

— Omodele Olowoyeye (@ModeleOlowo) April 5, 2019
2 friends of mine was also affected. They took the tab of one and the tore the trousers of the other. Very sad #JusticeForStephen

— AL-BANNA A.O (@Abdulla92779740) April 5, 2019
What do we want????#JusticeForStephen

We.want. #JusticeForStephen pic.twitter.com/Md7bREQQH9

— Dr Oluwayemisi Ikumelo #ThatPhatOndoWoman (@YemisiIkumelo) April 5, 2019
My heart is heavy. #JusticeForStephen

— Jemima M.D (@_JemimaB) April 5, 2019
I have been a victim of their robbery. They cane last 3yrs to the hospital, attacked the mosque inside the school and took our belongings. It was a sad Day. We proceeded to the police post just at the gate. The police men slapped one of us. Very sad #JusticeForStephen

— AL-BANNA A.O (@Abdulla92779740) April 5, 2019
A hospital in an environment of high crime rate. Yet the govt has done nothing to tighten security

Now in one night a young promising Dr, only son, who just convocated on Wednesday, stabbed to death by 9pm AT LUTH GATE + Male and Female hostels robbed!
God🤦🏽‍♀️😰#JusticeForStephen pic.twitter.com/G8a3m21UTh

— Dr Chioma Nwakanma (@DrZobo) April 5, 2019
I remember 2010 when my guy, Kazeem and I got into the hands of some fraudsters/ritualits/robbers around that Idi-Araba side that would possibly have killed us. We were behind LUTH hoping someone somewhere would save us.

Idi-Araba is really rough!

— Kriss Ray (@krissrayNG) April 5, 2019
My friend and I were robbed in our own room as HOs only God's grace kept us…LUTH needs to do better. A mother has lost her son too early, how are you going to comfort her?! #JusticeForStephen

— Tiwaloluwa Ade-A. (@meepor164) April 5, 2019
#JusticeForStephen pic.twitter.com/TWHuX3Yqch

— Abisoye – Your favourite bathroom singer (@EcstacyWNSE) April 5, 2019
https://twitter.com/Onyebucci/status/1114124092175785986
It's disheartening coming online to see this, I can't imagine what his parents r going through right now, How long will all this continues. He lived saving lives but his couldn't be saved. The system just failed one of it own. May his soul rest in peace #JusticeForStephen

— Ibelieve (@Aaalexxx123) April 5, 2019
#JusticeForStephen pic.twitter.com/41KE7MgqV7

— MARRHEEARM_MD (@MaZameelah) April 5, 2019
So we lost a colleague to the cold hands of death yesterday right after his convocation and at his work premises… This is so callous.
May Ur soul rest in brother. Hope we get #JusticeForStephen

— aminou (@aminodasilva) April 5, 2019
You go to class for overnight reading, derz a chance of someone robbing or raping you, you face a whole lot of trauma frm school activities, you finally graduate and a random thief takes ur life away after convocation… #JusticeForStephen

— Be Positive ❤️ (@doyincole) April 5, 2019
It is terribly disheartening to hear about the gruesome murder of a recently inducted medical doctor. I didn't know him personally but I know what it means to be cut down with your whole life ahead of you. My thoughts and prayers are with his family and friends #JusticeForStephen pic.twitter.com/rpQYrypqD7

— Canadian Native Doctor || The Iniobong Wilson (@Amwilodipine_MD) April 5, 2019