Ogun reopens worship centres, lifts weekend restrictions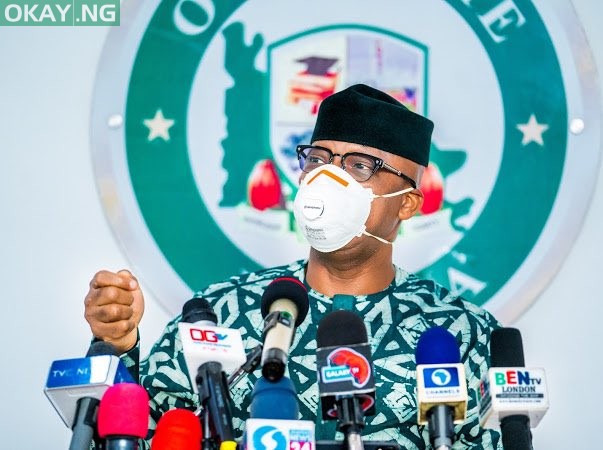 The Ogun State Government has announced the reopening of worship centres earlier placed to curb the spread of COVID-19.
Governor Dapo Abiodun made this announcement in a press briefing on Friday.
He also announced the lifting of restrictions on Weekends.
"Let me say that now that our worship centres are open for activities, the restrictions on weekends are lifted, but the limitation on social gatherings not exceeding 20 people at any place at the same time is still very much in force," he said.
In addition, the governor noted that dusk-to-dawn curfew was still in place.
He said, "Other measures still in place include:
Observation of dusk-to-dawn curfew as directed by the Presidential Task Force i.e. between 10.00pm and 4.00am daily.
"We are therefore appealing to our people, particularly our religious leaders to ensure that they adhere strictly to the protocols as have been agreed upon. We all agreed on these protocols to open the worship centres for many reasons.
"Let me say that our Task Force is already on ground and is moving about to ensure compliance.
"And, if perchance we discover that any of our religious centre is not complying or adhering to the laid down protocols, we will not hesitate to close down the centre.
"I want to repeat just like I mentioned in the last COVID-19 update that the purpose is not to open for rowdy ceremonies which can promote community transmission of COVID-19 and or any other communicable diseases that could lead to avoidable death.
"We will rather want our worship centres to be venues of solemnisation of matrimonies; christening of new-borns; venues of thanksgivings and praise-worship to the greatness of God.
"This explains our cautious, consultative, inclusive, and collaborative approach to reopening of our worship centres."