OFFICIAL: 10 steps to access INEC election result portal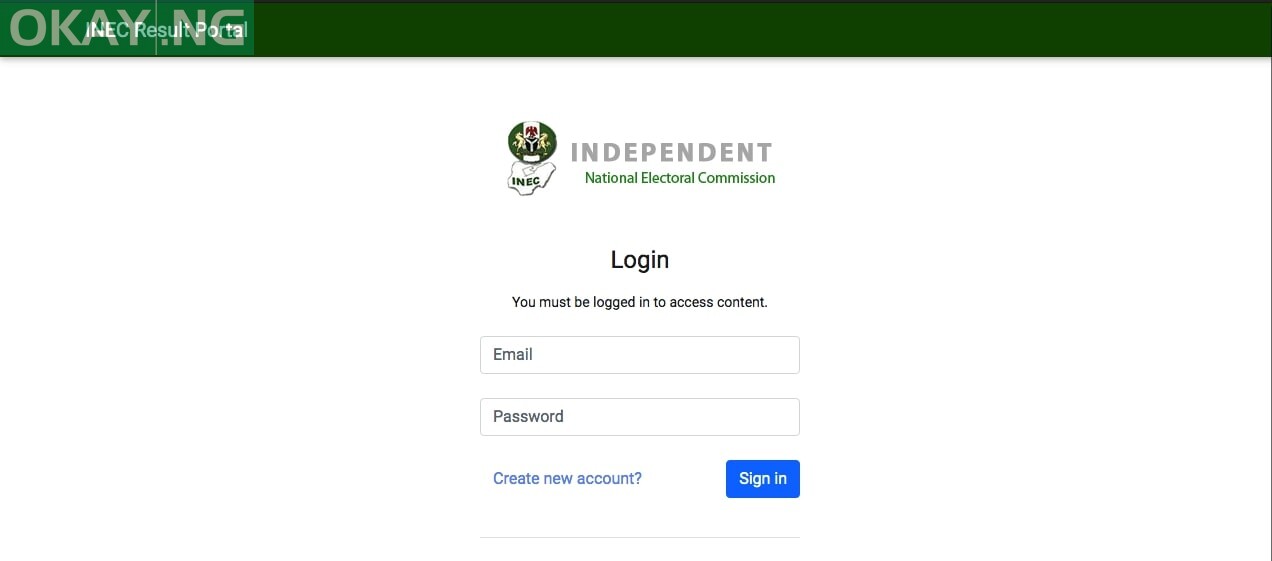 How to Access INEC Election Result Portal
On Thursday, August 6th, the Independent National Electoral Commission (INEC) unveiled its official public portal for citizens to view election results in real-time.
In a statement issued by INEC spokesman, Festus Okoye, the commission said the portal was launched to "strengthen the transparency in the election result management system."
INEC also noted that the portal will be used in Nasarawa Central Constituency election after which it will also be deployed in Edo and Ondo governorship polls.
Okay.ng has outlined steps to use the INEC result viewing portal ahead of the upcoming elections.
1. Visit https://inecelectionresults.com
2. Click on "Create New Account?"
3. Fill in your details in the form provided and click on "Sign in"
4. Provide your State of Origin and click on "Continue"
5. An account activation email is sent to the email address provided in the form
6. Check your email and correctly copy out the activation code which will be entered into the textbox provided on the portal
7. Click on "Activate"
8. This logs you into the portal and you can select the Election whose PU results you are interested in viewing
9. You can use the filter buttons to make the search easier.
10. Please remember to log out of the portal after use.