The plot just continues to thicken. The feud between Chris Brown and rapper, Soulja Boy, stoked when the former called the latter to talk him down over liking a picture of ex-girlfriend Karrueche continues to grow more complex.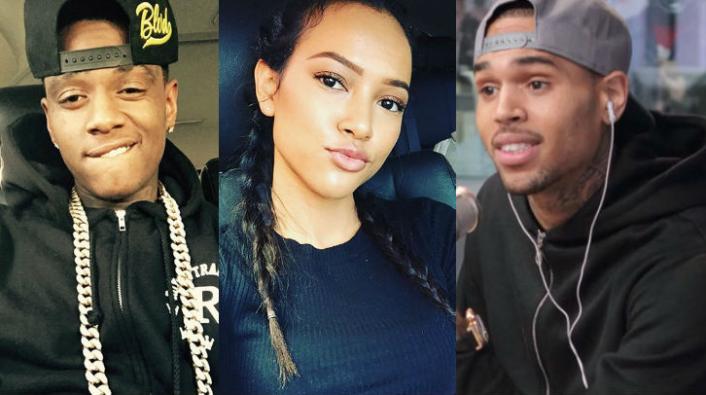 Photo collage: Soulja Boy, Karrueche Tran and Chris Brown



---
Both artists have agreed to a boxing bout and Karrueche finally decided to address the issue calling the drama 'ridiculous' and insisting that it 'made no sense'.
Chris Brown has seen fit to now address his ex-girlfriend, telling her no one asked her opinion in an abrasive Instagram post.

DIS A DUB!!!! You shoulda just shut up! AND DONT TRY TO GO BACK AND FORTH!! I GOT ALL DAY! – Instagram.com/chrisbrownofficial