News
NNPC to Begin Oil Exploration in Sokoto Basin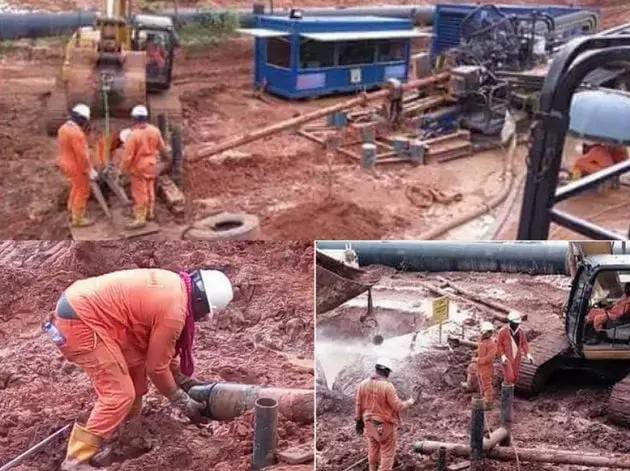 The Nigeria National Petroleum Cooperation (NNPC) has kick-started the process for oil and gas exploration in the Sokoto Basin, a statement signed by Gov. Aminu Tambuwal's spokesman Malam Imam Imam said on Wednesday.
According to the statement, NNPC's Group Managing Director, Maikanti Baru, made the revelation when he received Gov. Tambuwal at the NNPC Towers in Abuja.
"We have been on the issue of exploration in the frontier basins", he said. "And so far some measures of steps have been taken, as such already purchased aeromagnetic data and its being interpreted to determine the sedimentary thickness and the basin configuration.
"Secondly, we have awarded a contract for the geological mapping of the basin.
"And I am happy to state here that outcrop samples have been collected, mapped, analysed and geological modelling executed so as to ensure data integration," Baru said.
He added that NNPC is discussing with Integrated Data Services Limited (IDSL) to award contract for surface geochemistry, ground gravity and magnetics.
"This is necessary to determine if hydrocarbon is generated in the basins and importantly, to integrate all data for understanding of petroleum systems of the basins.
"NNPC will also carry out high resolution regional 2D seismic data acquisition to identify leads and prospects, after which a 3D seismic data acquisition will be carried out over leads and prospects.
"After all these are carried out, we will then begin to drill for oil and gas in the basin," Baru added.