News
Nnamdi Kanu orders Biafrans to disgrace Buhari in Japan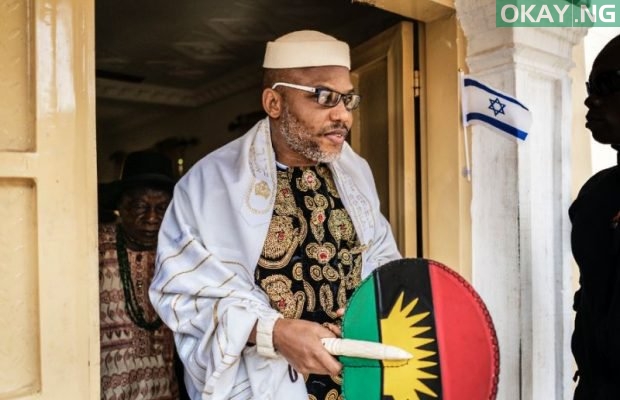 Leader of the Indigenous People of Biafra (IPOB), Nnamdi Kanu, has called Biafrans to ensure that President Muhammadu Buhari is being 'disgraced' and 'arrested' in Japan.
Okay.ng had reported earlier that Buhari will on Sunday travel to Japan to attend the Seventh Tokyo International Conference on African Development.
Nnamdi Kanu, in a tweet on Saturday, said the fugitive leader of IPOB, told the Biafrans in Japan to attack the President whom he called an impostor in reference to claims that a certain Jubril from Sudan had taken the place of the 'real' Buhari.
He tweeted: "A call to action. If you're from Biafra, Yoruba, Hausa, Middle Belt, living in Japan, it's our responsibility to ensure that the impostor Jubril-Buhari is disgraced and arrested. Enough is enough! Our destiny is in our hands. #RevolutionIsNow."
A call to action. If you're from Biafra, Yoruba, Hausa, Middle Belt, living in Japan, it's our responsibility to ensure that the impostor Jubril-Buhari is disgraced and arrested.
Enough is enough!
Our destiny is in our hands.#RevolutionIsNow pic.twitter.com/eWyuvtvjlS

— Mazi Nnamdi Kanu (@MaziNnamdiKanu) August 24, 2019