The Director-General of the National Information Technology Development Agency (NITDA), Kashifu Inuwa CCIE, has pledged NITDA's readiness to collaborate with the Chartered Institute of Forensic and Certified Fraud Investigator of Nigeria (CIFCFIN) in the field of digital forensics.
The collaboration aims to strengthen the technology ecosystem and mitigate cybercrimes in the digital space.
Inuwa expressed these intentions during a visit by CIFCFIN's President, Dr. Iliyasu Gashinbak, and his team to the NITDA Corporate Headquarters in Abuja.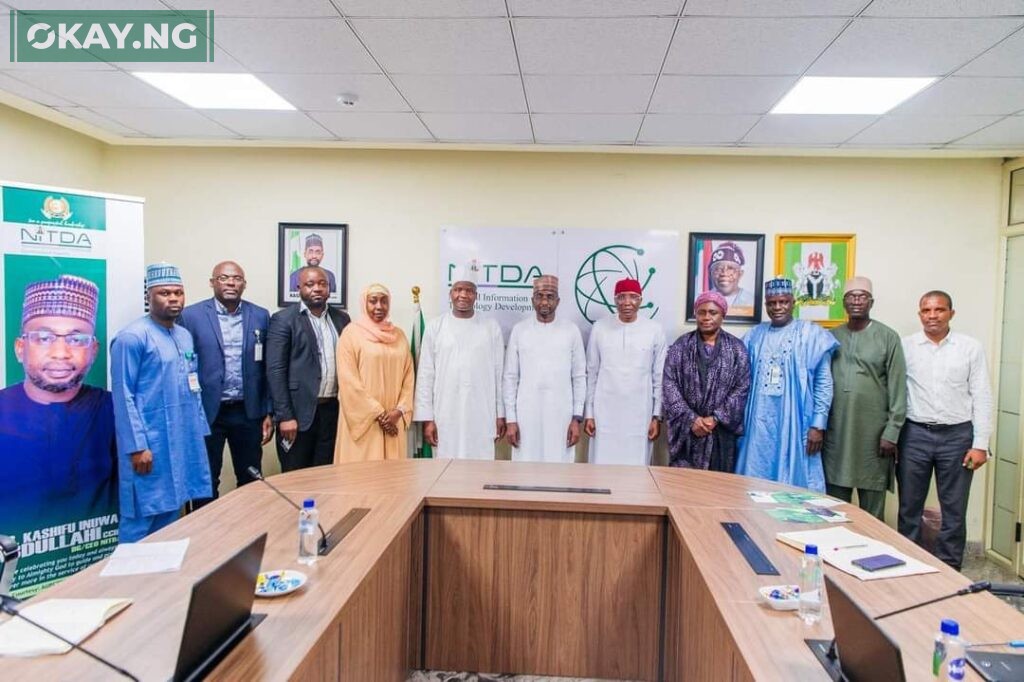 Highlighting the detrimental impact of cybercrimes on economies, organizations, and individuals, Inuwa stressed the importance of building capacity to protect against malicious elements. He emphasized the need for security to be integrated into digital services from the outset, rather than being an afterthought.
"Sometimes in our efforts to digitize services, we lose sight of cybersecurity and only think about security when there is a problem," Inuwa advised. "This shouldn't be the case; we should always design or digitize with security in mind in whatever we do – that is the only way we can be safe."
Inuwa also emphasized that NITDA has taken proactive measures to protect the cybersecurity space through awareness campaigns, capacity building programs, and infrastructure development. However, he acknowledged that collaboration with key stakeholders is crucial for achieving optimal results.
"We know we cannot succeed in isolation, which is why we welcome collaborations and work with key stakeholders – individuals, organizations, and other sovereign nations – to achieve the best results," the Director-General noted.
Recognizing the significant financial investments made by cybercriminals in research and advanced tools for launching attacks, Inuwa underscored the necessity of an organized defense to counter these threats.
He mentioned that while NITDA has invested in various technology labs across the country, a Cybersecurity Laboratory is still pending establishment.
In response to collaboration requests from CIFCFIN, which encompassed training and certification programs, research and development, information sharing platforms, policy development, joint workshops and conferences, standardization, and accreditation, Inuwa highlighted NITDA's engagement in scholarships and training programs.
He mentioned the provision of certification training through partnerships with platforms like Coursera, as well as cybersecurity training programs for government ministries, departments, and agencies (MDAs).
Expressing optimism about the collaboration, Inuwa expressed his hope that it would lead to improvements in the cybersecurity architecture of the tech ecosystem. He also congratulated CIFCFIN on the successful signing of their Establishment Act in 2022.
Dr. Iliyasu Gashinbak, President of CIFCFIN, highlighted the Institute's desire to partner with NITDA on digital forensics and cybersecurity.
In addition to the previously mentioned collaboration requests, Dr. Gashinbak appealed for support in terms of computers for the Nigerian College of Forensics and Fraud Investigators (NCFFI), technical assistance in deploying their e-portal and e-learning platforms, and the establishment of a postgraduate scheme/scholarship.
He assured NITDA of the Institute's commitment to the success of the collaboration.