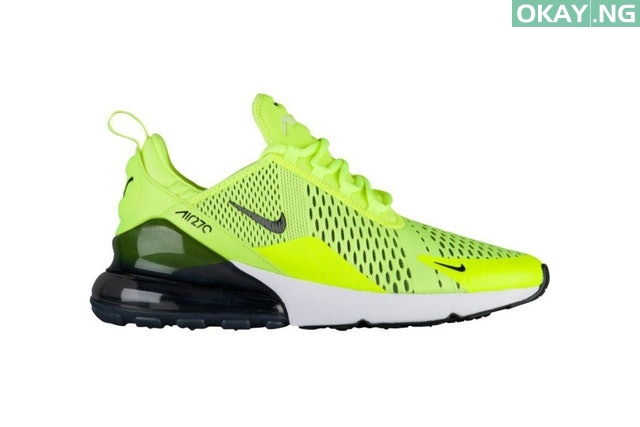 Nike Air Max 270 – Volt – UNVEILED!
Nike has given its Air Max 270 lineup has several new additions, and now the Swoosh swiftly follows up this month's announcements with the unveiling of a bold "Volt" model.
The Nike Air Max 270 "Volt" utilizes a blend of mesh construction, signature branding and a multi-toned balance of colors.
Most notably, today's offering stands out for its strong spin on fluorescent styling.
Completing the presentation: a "270 degree Air Bag" encasing the heel area.