Nigerians react as US charges Air Peace CEO Allen Onyema with fraud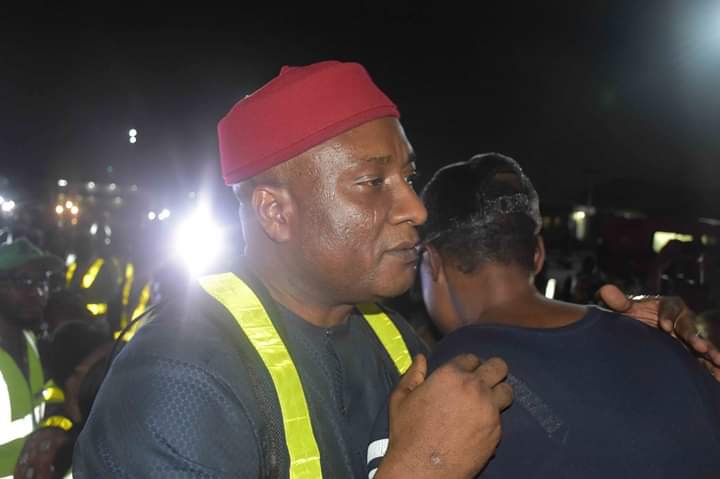 Nigerians are shocked after news emerged that the United States Department of Justice charged the Founder, Chairman, and CEO of Air Peace, Mr. Allen Ifechukwu Athan Onyema, with bank fraud and money laundering.
A press release issued by the US Department of Justice states that Onyema was involved in money laundering to the tune of more than $20 million (N7.2 billion).
Mr. Onyema has recently been in the news after he offered help to the Nigerian government to evacuate victims of Xenophobic attacks in South Africa.
Here are some reactions from social media over the fraud allegations against Onyema of Air Peace underneath:
Watch out for those who will carry this Allen onyema alleged fraud case on their head like Ghana weaving. They are most likely to be those who didn't hail him for saving Nigerians from xenophobia in SA

— Enebechi leo Esq. (SPFR) (@Iamprosperous1) November 22, 2019
https://twitter.com/OjiKelvin7/status/1198084382826909696?s=20
https://twitter.com/Kestim_/status/1197997324745752576?s=20
Nigerians we need to rekax, take a breather and think. For heaven's sake think. How can so many of us be so stupid?. So we have gov't officials that steal/launder money, thieves in high places yet the FBI skipped them all and target Mr. Allen Onyema and you fools believe them?

— Felix Dogara (@DiscipleofOgun) November 23, 2019
If the US prosecutors are able to prove that Air Peace's CEO, Allen Onyema, is guilty beyond a reasonable doubt at trial, then he would have joined the long list of promising Nigerian entrepreneurs who turn out to be 'criminals'.

— Crisscross Africa (@crisscrosafrica) November 23, 2019
This Allen Onyema news is a shocking one. Just when his image laundering moves started paying off his long con is exposed. Thank God they did before he 'acquired' a political office. I wish Air Peace can survive this.

— Femi Mohammed (@rusnam01) November 23, 2019
"Allen Onyema's status as a wealthy businessman turned out to be a fraud. He corrupted the U.S. banking system, but his trail of deceit and trickery came to a skidding halt." Robert J. Murphy, the Special Agent in Charge of the DEA Atlanta Field Division

— Kayode Ogundamisi (@ogundamisi) November 22, 2019
Freakishly, Mr Allen onyema can do no wrong in my eyes, he was indicted though, he should be proven guilty before he starts been bashed, for all we know he is better than most politicians who steal our funds.

— KIKI EGWUAGU (@EgwuaguKiki) November 23, 2019