Tech
Nigerian-Owned Cable TV, TSTV Set to Launch On 1st October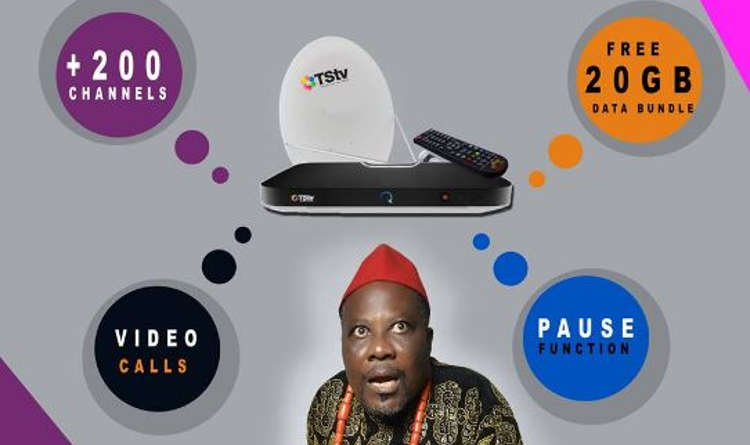 Nigerian satellite TV Telecom Satellite TV (TSTV), in partnership with Europe-based television station ABS Global, is prepared to launch a new satellite TV into the Nigerian Broadcast Service on October 1st, 2017.
TSTV has a Direct-to-home (DTH) service which enables customers to receive broadcasting signals directly from the satellite on its set top box (STB).
One of TSTV's advantage is that it offers viewers the Pay-As-You-Consume model which major competitor DSTV does not have on offer.
DTH tech brings television channels in Standard Definition and High Definition. The set up box with its Wi-Fi function will enable subscribers to browse on Twitter, Facebook, Dailymotion, Video on-demand sites, Over the Top, OTT apps, news, among other internet services.
TSTV will be throwing a major and direct challenge to South-African DSTV due to the Pay-as-you-consume demand by Nigerian customers which DSTV have so far refused to respond to.
The Smart Set Top Box will function as a tool for customization, engagement and new customer experiences. With the internet compartment of this decoder which uses Android software, one can convert their TV into a smart TV.
TSTV is promising customers a complimentary 20GB internet capacity monthly and this service is available for extension on demand.
Its Video-On-Demand and interactive services to end users who use LAN (internet connection) can be used in schools, worship centers, offices, hotels etc.
TSTV has an in-built fast Wi-Fi, up to 802.11ac, 1 GBit/s Ethernet and USB 3.0 interface. TSTV STB supports built-in Bluetooth 4.0, RF for hybrid remote control.
TSTV users can also integrate set top boxes which allows them to directly connect to the internet, stream media and access subscribed content with one smart card.
You can also plug in your external storage device to record your favourite programs. TSTV allows you to record up to 1900 hours.