Nigerian Lady Fights Husband in the US Over Claims of Cheating with his Baby Mama [Watch Video]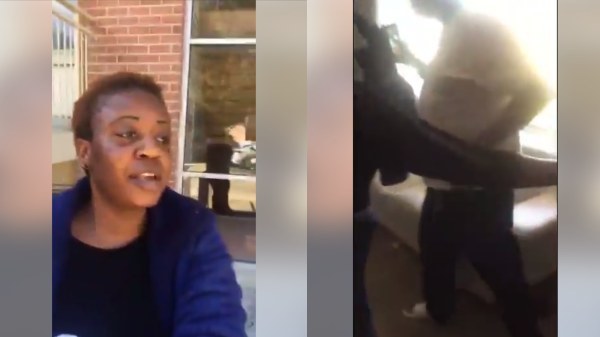 A video has been going viral on the Internet of a Nigerian lady identified as Oluwaseun fighting with her husband, one Rasheed Akinsowon from Ondo state who she accused him of cheating.
The lady accused her husband of cheating and trying to throw her out of the house so he could be with his baby mama.
The video shows the lady holding her husband's cloth and further stopped him from going out as he recorded the fight on camera which he threatened to post online so people could see how his wife treats him.
The couple were married back in 2015 and they moved to the United States, shortly after the lady arrived US, she found out that her husband has a daughter and baby mama.
In the video, the lady accused her husband of never sleeping at home and said he was cheating which got them into the fight with her husband after she came back from work and was locked out. Watch the viral video here;