News
Niger Delta Militants Insist On Oct. 1 Quit Notice to Hausas, Yorubas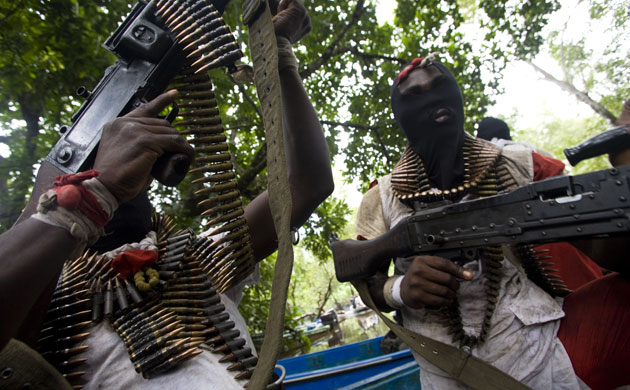 A coalition of Niger Delta Agitators have maintained its earlier warning that the Yoruba and northerners residing in Niger Delta must vacate the region before October 1.
This comes after the Arewa youths withdrew the quit notice they handed the Igbo living the north.
In a statement released on Sunday, the agitators said they stood by their earlier decision.
The militants insisted that the call for Nnamdi Kanu's arrest was used to replace the withdrawal of the quit notice earlier issued to the Igbo people.
They said: "The northerners and Yoruba should leave the Niger Delta before October 1, 2017; return of all the oil blocs own by northerners and Yoruba to Niger Delta people. Relocation of the oil and gas companies headquarters to their operational base as well as relocation of NNPC headquarters, all other offices that has to do with oil and gas; replacement of the Group Managing Director of NNPC.
"We reaffirm our resolve for the declaration of the Niger Delta Republic on 1st October, 2017. We reaffirm our resolve to resume attack on all the oil blocs that are owned by the northerners and Yoruba in the Niger Delta from September 10, 2017
"We hereby call on PENGASSAN, NUPENG and international communities to withdraw their members/expatriates from such oil wells/blocs as we shall not spare any person found in such platforms, including NNPC offices in Abuja and Lagos, oil companies' headquarters outside the Niger Delta region."