News In Nigeria: Top Nigerian Newspapers Headlines for Today, Feb. 18, 2019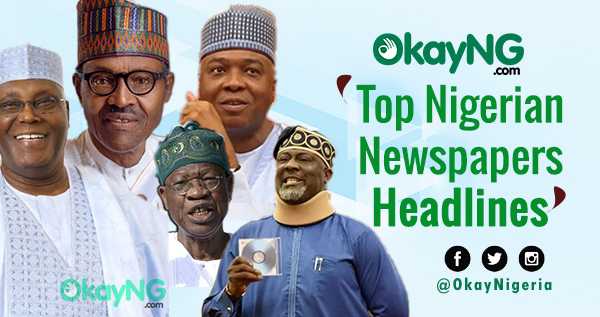 Good Morning readers,
Welcome to our daily segment of Top Nigerian Newspapers headlines for today, February 18, 2019.
Okay Nigeria, a Nigerian digital news platform rounds up the latest happenings around Nigeria.
1. Sir Alex Ferguson returning to Old Trafford, Manchester United confirms – Read news HERE
2. Nigerian Custom officer shoots Man to death over alleged 5,000 Naira [Video] – Read news HERE
3. Nigerian Customs reacts to video of officer shooting Man over alleged 5,000 Naira – Read news HERE
4. Manchester United: Paul Pogba finally reveals Ole Gunnar Solskjaer's secrets – Read news HERE
5. Femi Falana berates INEC for not allowing parties to campaign ahead of postponed elections – Read news HERE
That's all for today's Top Nigerian Newspapers headlines, stay tuned to Okay Nigeria for more Latest News updates.