Movies
Netflix to End "Orange Is The New Black" After Season 7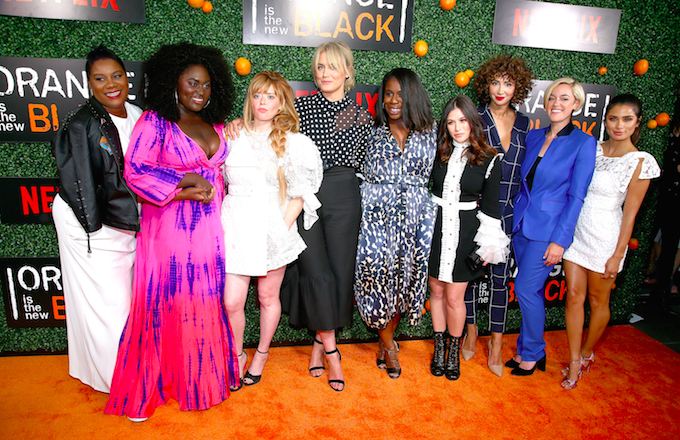 Netflix is ending "Orange Is The New Black".
The streaming service is finally calling quits with their hit series Orange Is The New Black after upcoming season 7.
"After seven seasons, it's time to be released from prison, said series creator Jenji Kohan. "I will miss all the badass ladies of Litchfield and the incredible crew we've worked with. My heart is orange but fade to black."
"During production of Season 1, everyone involved with Orange Is The New Black felt like we knew a special secret we couldn't wait to share with the world. Since then, we have laughed, cried, raged, and roared with the women of Litchfield, and every moment spent with them felt like borrowed time — too good to last forever," said Vice President of Original Content for Netflix Cindy Holland. "We will be sad to say goodbye but we will definitely be going out on a high. We are grateful to Jenji Kohan and her groundbreaking vision; to her supremely talented team of writers and producers; and to a once-in-a-lifetime cast and crew for creating a truly special work of art that has inspired conversations and connected audiences around the world."
Season 7 is slated to premiere in Summer 2019.
Read More News HERE