Nestlé Nigeria has announced the success of its 18-month Technical Training program, which aims to equip youth with the skills needed to support industrialization and bridge the skills gap.
The program, which was inaugurated in 2011, trains participants in various fields including machining, electrical operations, and automation. It culminates in the London City and Guilds technical certification, with the top five graduates of each batch going on to complete a three-month internship program at a Nestlé factory in Switzerland.
Oluwadarasinmi Adesakin named best graduate
Oluwadarasinmi Adesakin, a citizen of Oyo State in Western Nigeria, was the best graduating student of Batch 6, achieving a total of 29 distinctions out of 36 courses in the City and Guilds examinations.
"Today was a huge surprise for my father, Mr. Adesakin Adeoye, a Mechanical Engineer himself," said Adesakin.
"He did not know I was the best graduating student or that I would be going to Switzerland for an internship program. He was so elated and could not hold back his joy. This, for me, was very fulfilling."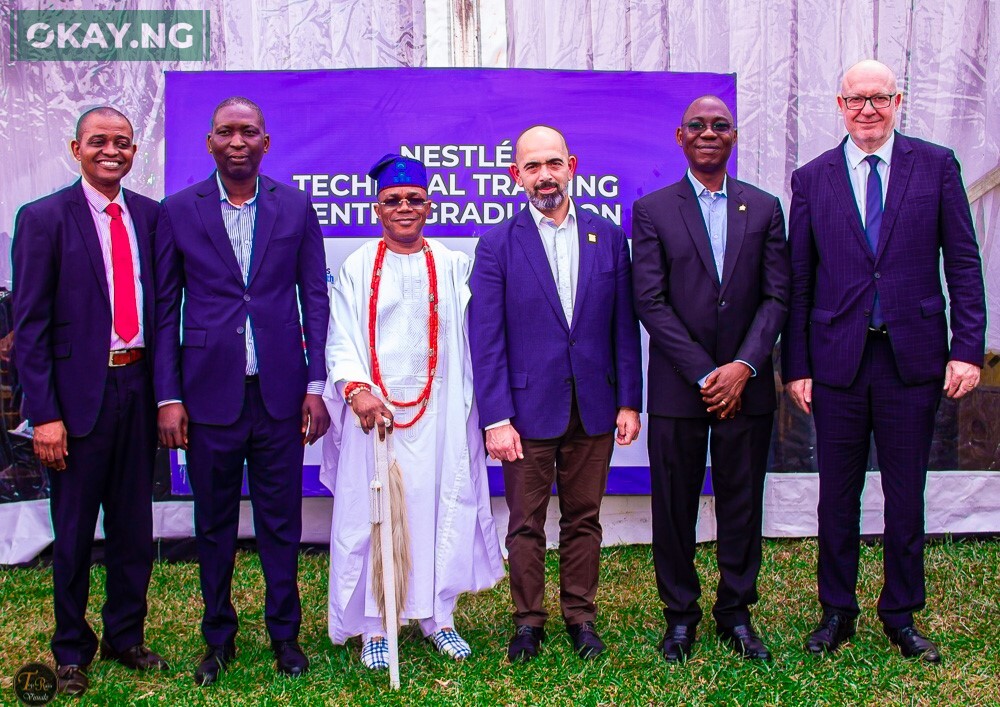 All 20 trainees in Batch 6 excelled in the Diploma 3, 4, and 5 examinations, with distinctions in thermodynamics and the best overall results in West Africa.
The program has benefited over 160 students since its inception, with over 90% of them being directly employed by Nestlé Nigeria. The top five performers of this batch will undertake an internship and mentoring program at Nestlé factories in Switzerland in the first few months of 2023.
"At Nestlé, we believe that young people have a key role to play in building thriving, resilient communities," said Wassim Elhusseini, the CEO of Nestlé Nigeria.
"Young people are our future, they are the entrepreneurs and innovators of tomorrow. They do not only help their communities thrive, but also benefit Nestlé with their fresh ideas, diverse perspectives, and energy. This is why we are passionate about helping them to build the capabilities and skills they need to contribute towards accelerating the industrialization we need to grow our economy."
Thomas Schneider, Consul General of the Consulate of Switzerland in Lagos, said, "We are delighted that for eleven years on, this joint training program between the Switzerland Government and Nestlé Nigeria is still making impact on young people within the country, creating job opportunities."