National Assembly Defends Adjustments Made In 2018 Budget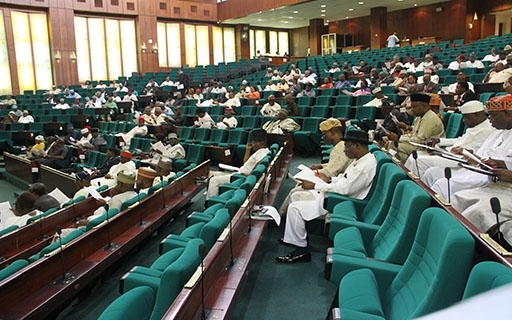 The National Assembly has defended the adjustments it made in the 2018 Appropriation Bill, despite concerns raised by President Muhammadu Buhari.
The President signed the Bill into law on Wednesday and criticised the federal lawmakers for making some changes.
He had submitted a budget proposal of N8.612 trillion to the federal lawmakers on 7 November, 2017.
However, the legislators increased the proposal by N508 billion to N9.12 trillion, when they passed the Bill on 16 May, 2018.
"I am however concerned about some of the changes @nassnigeria has made to the budget proposals I presented," Buhari wrote.
"The logic behind the constitutional direction that budgets should be proposed by the Executive is that, it is the Executive that knows & defines its policies & projects.
"Unfortunately, that has not been given much regard in what has been sent to me. The National Assembly made cuts amounting to N347 billion in the allocations to 4,700 projects submitted to them for consideration and introduced 6,403 projects of their own amounting to N578 billion.
"Many of the projects cut are critical and may be difficult, if not impossible, to implement with the reduced allocation. Some of the new projects inserted by National Assembly have not been properly conceptualised, designed and costed and will therefore be difficult to execute."
Reacting to this, Deputy Majority Leader in the Senate, Bala Ibn Na'allah, said that the job of the parliamentarians was a very difficult one.
He explained that the way the budget came warranted that the lawmakers to carry out some adjustments.
"If we had allowed it to go that way (it came) we would have been in trouble with those who elected us into office," he said.
"You have to balance between the six geo-political zones.
"It is the balancing effort by the National Assembly that led to those observations and happily enough he himself has said that he is coming with supplementary appropriation which will be dealt with as quickly as possible.
"I assure you about that one.''