Nadal clinches 12th French Open title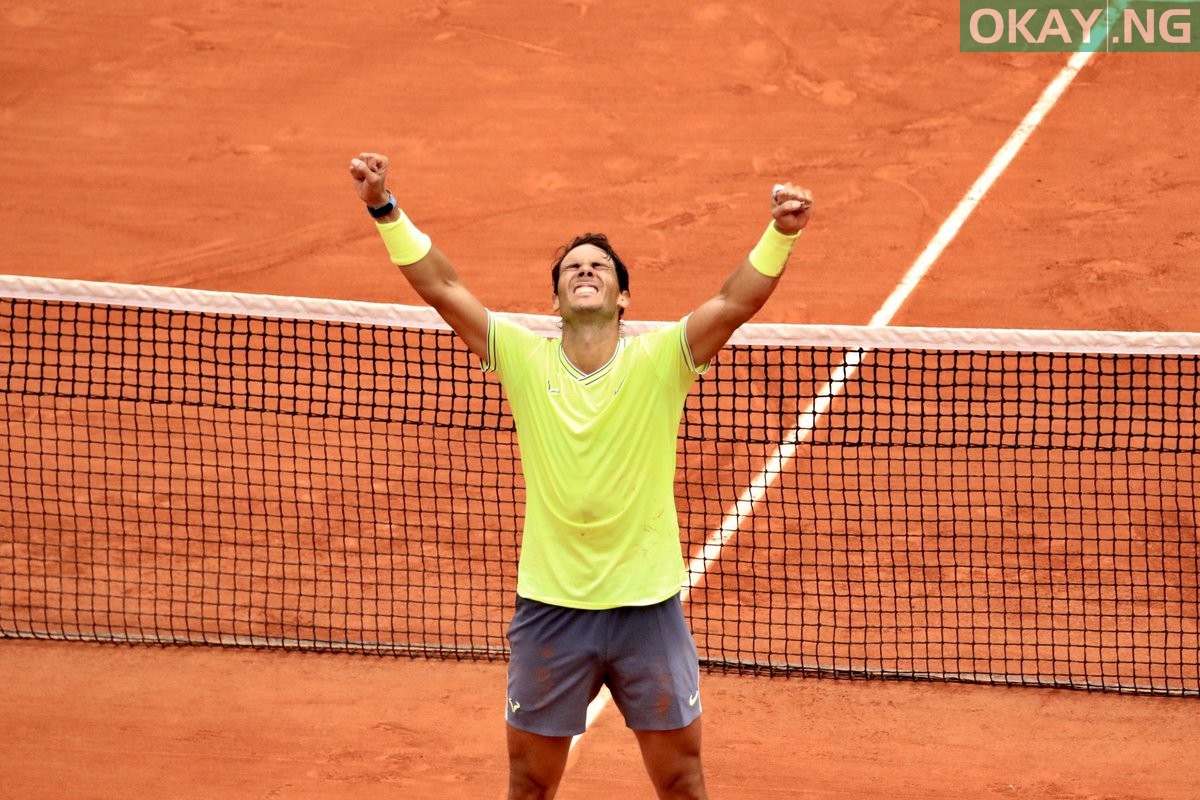 Rafael Nadal has clinched his 12th French Open title at Roland Garros on Sunday.
Okay.ng understands that the Spanish tennis player edged Austria's Dominic Thiem in four sets of 6-3 5-7 6-1 6-2.
With this win, Nadal becomes the first player, man or woman, to win the same Slam 12 times after seeing off a brave challenge from a weary Thiem in a repeat of the 2018 final.
The 33-year-old World number two tennis player, who has now won 18 Grand Slam titles, dispatched Novak Djokovic-conqueror, Thiem, in a repeat of last year's final, making it a 4-0 record over Thiem at Roland Garros.