'Mystic Meerkats' Predict Winner of England, Tunisia World Cup Clash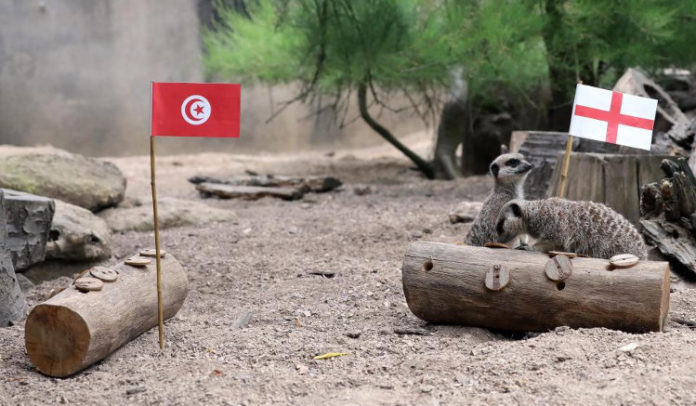 The "Mystic Meerkats" have predicted that England will win their Group G 2018 World Cup opener against Tunisia on Monday.
The animals ran to a sweetcorn-packed log next to an England flag at the Drayton Manor Theme Park and Zoo in Staffordshire, England.
However, the rest of the pack snubbed a similar log next to the banner of rivals Tunisia.
"We're delighted our big 'kats reckon the Three Lions will win," said Laura Knowles, 30, keeper at London Zoo.
"We've always thought they were psychic — they always know when feeding time is."