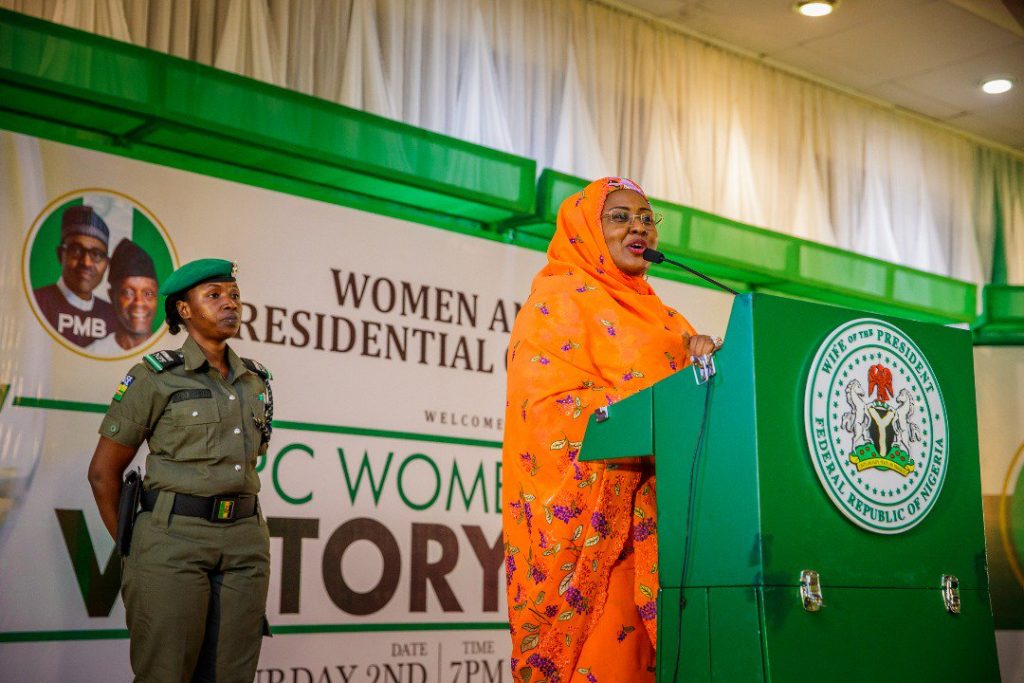 Aisha Buhari, Wife of the President, has assured Nigerians that her husband would reduce poverty by eliminating the gap between the rich and the poor in the country.
The wife of the president stated this on Saturday during a dinner organized by her at the State House Conference Center in Abuja, to celebrate the president's victory.
She further stated that Buhari will use his second term to consolidate his previous campaign promises of securing the nation, growing the economy and fighting corruption.
Mrs Aisha Buhari also expressed her gratitude to the women and youths for their support throughout the election period.
In her words, "I wish I can invite all the 15 million Nigerians that voted for Mr President to this dinner, but no place can accommodate you all. So, let me say thank you and assure you that you made the right choice."
"Specifically, I wish to express my appreciation to the women and youth presidential campaign team that I initiated to complement the efforts of the APC Presidential Campaign Council.
"As you all know by now, the aim of setting up the team was to get women and youth, who form the majority of the electorate, involved in all the campaign activities across the country," she said.