News
MURIC Hails NBC for Placing Ban on Falz's 'This Is Nigeria'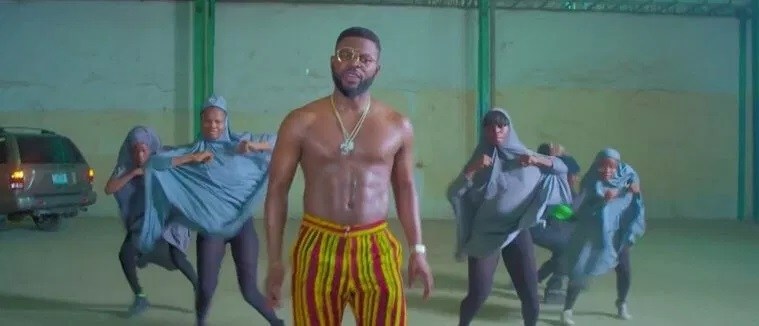 The Muslim Rights Concern (MURIC) has hailed the National Broadcasting Commission (NBC) for placing a ban on Falz's viral song, "This Is Nigeria".
Following the group's call for the banning of the video which they claimed portrayed the muslims women dancing Shaku Shaku in their hijab, thay have applauded NBC's stand on the song video.
According to an official statement released by the group which was made available to okay.ng on Monday, Muslims appreciate art and creativity but not when it is used to ridicule Islam.
They statement read in part, "It is hoped that Nigerian artists will borrow a leaf from this episode. We Muslims have been the laughing stock of Nigerian artists for some time now. They associate every dirty job with a Muslim name. It is no longer going to be business as usual. That does not mean that we hate artists. No, we don't. Artists are creative and hardworking people. We appreciate creativity and hard work.
"We also love works of art and we respect artists who come out with brilliant ideas. We recognize the right of every artist to produce. But the right of an artist to produce whatever he likes stops where the rights of other citizens begin. Like all other citizens, we Muslims have the right to the dignity of our persons.
"Nobody can take that right from us. Our right is our right. The law is very clear about that. Fela Anikulapo Kuti used his songs to fight military dictatorship and other ills in the Nigerian society. But he never attacked Muslims or Christians. Neither did he incite Nigerians against any ethnic group. He criticized religious groups but never in a vulgar manner and he never exposed Muslims or Christians to ridicule."