Thibaut Courtois believes that Jose Mourinho employed both mind-games and dirty tactics against Chelsea on Monday at Stamford Bridge as Manchester United were knocked out of the FA Cup
The Blues goalkeeper was surprised by his former manager's aggressive approach to the match against his old club on Monday night. Credit Getty Images
---
Ander Herrera was dismissed in the first half of the encounter, and the Belgium goalkeeper says that the Red Devils paid the price for the manager's approach in a game filled with flashpoints.
The 24-year-old, who was recalled from a prolonged loan at Atletico Madrid by the Portuguese when he was in charge of the Blues, believes that United played "in the style of Mourinho" during the clash.
"They made a lot of fouls and they were very hard," Courtois said.
"This was in the style of Mourinho but I think that Ander Herrera paid the price for his team-mates because I think Phil Jones made a fifth foul on Eden Hazard and then Herrera made another foul on him seconds later.
"Then the referee must give a yellow card and, unfortunately for Herrera, he already had one.
"United tried to get into our minds, with the fouling and kicking to try to destabilise us. They are the mind-games that they tried to play – they get that from their manager.
"We didn't fall into their trap, we played our game and did it our way – as we have been doing for six months or so. We did it well. Unfortunately, we couldn't find another goal and finish it earlier, but I think it is good to go to Wembley and the mission is to go to the final and win it."
Courtois revealed that Chelsea didn't expect United to play so aggressively in west London but that they reacted well after initial struggles during the match.
"We didn't know beforehand about United's aggression," he added. "You can expect Manchester to play one of two ways. They can play their footballing way but, obviously, without Anthony Martial and Zlatan Ibrahimovic, then they can play a different game.
"That's what they did and I think they tried to defend well. In the beginning, we could see how they were playing and we have players with football intelligence who can handle that.
"I think the last time we played them, they didn't expect us to be so good. When we played it was the beginning of playing 3-4-3 and obviously they came with a plan to put Matteo Darmian and Phil Jones on Willian and Eden. So it was hard to find the space, but after that we did."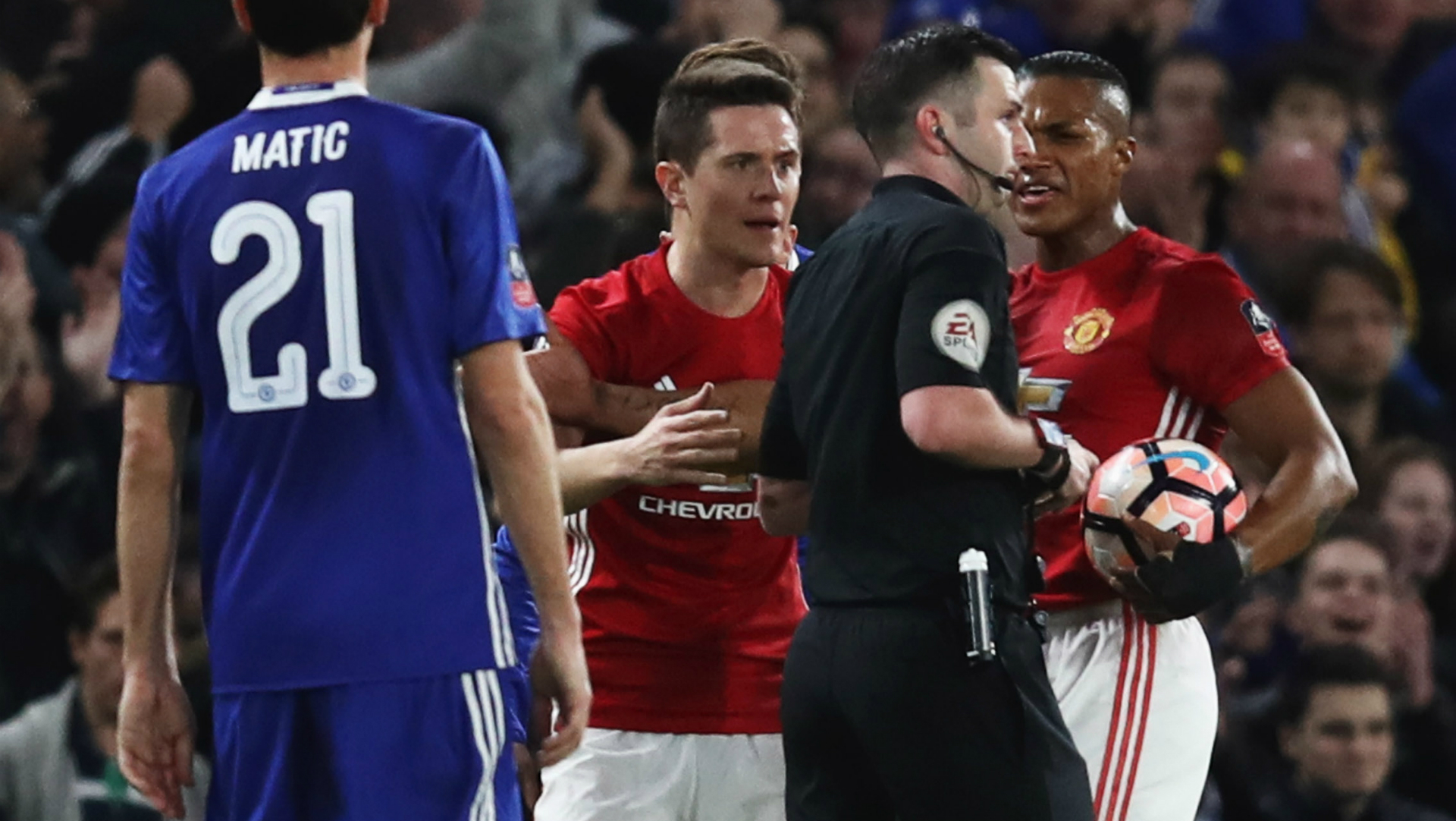 Courtois was called upon to make only one save against United, who toiled to make an impression with only 10 men. Marcus Rashford went through on goal after getting past both David Luiz and Gary Cahill, but the keeper rebuffed his final effort.
The Belgium international admitted that it is tough to remain concentrated throughout 90 minutes with so little to do, but he also thinks that he is in excellent form this season.
"I feel good, I am having a very good season," he continued. "I don't even think I had one save in the beginning. I just passed from the back and got ready for that one moment. It was a crucial save.
"When we were attacking so much, you always have to take care because he's fast. The others have to take care because you can make a mistake and when he was one-versus-one with Cahill, you can think that there's a big possibility that he can pass him and shoot
"So I was just ready to see whether he went left or right. He went on his left and I was in a good position. I was good on my feet and could make a good save. I think my position was very good, which made it hard for him to score."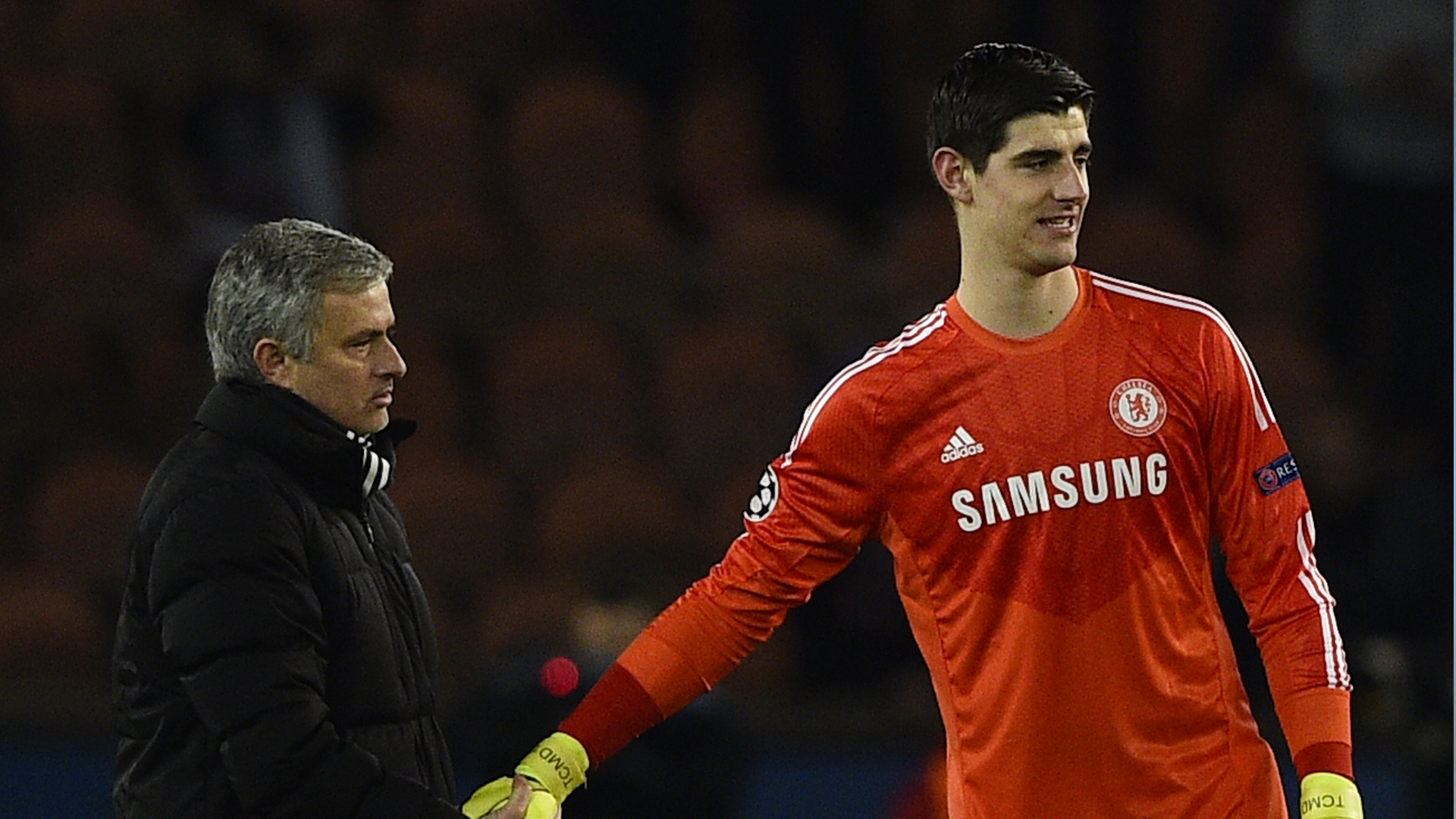 Chelsea have joined Arsenal, Manchester City and Tottenham Hotspur in the semi-finals, in which they will face Spurs at Wembley.
"I think both teams will find the semi-final tough. We beat them at home and they beat us away," he said. "I think they are a top side as well.
"It is nice for the English league to see four top teams in the semi-finals. I don't think it is often that happens in the previous years so it is a big game for us."