News
Mohammed Adamu confirmed as Inspector-General of Police (IGP) [Photos]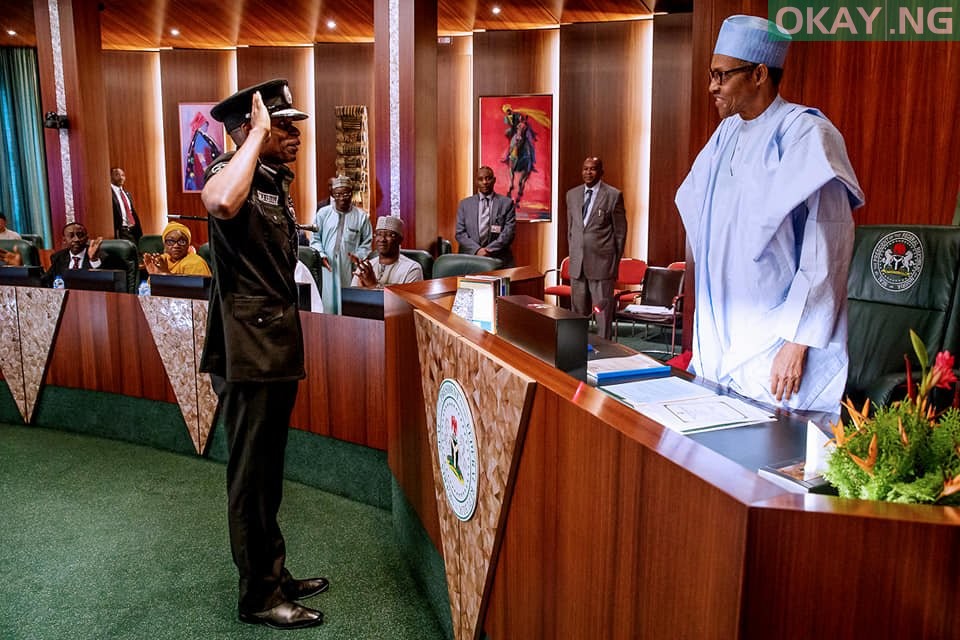 Mohammed Adamu has been confirmed as the Inspector-General of Police (IGP).
Earlier in January, Okay Nigeria reported that President Muhammadu Buhari appointed Adamu to replace former IGP, Ibrahim Idris, after his retirement from service.
Adamu was confirmed during a police council meeting presided by Buhari at the State House in Abuja on Thursday.
Musiliu Smith, chairman of the police service commission, and governors of the 36 states were present at the meeting.