News
Magu Reveals Why Providing Diezani In 72 Hours Might Not Be Possible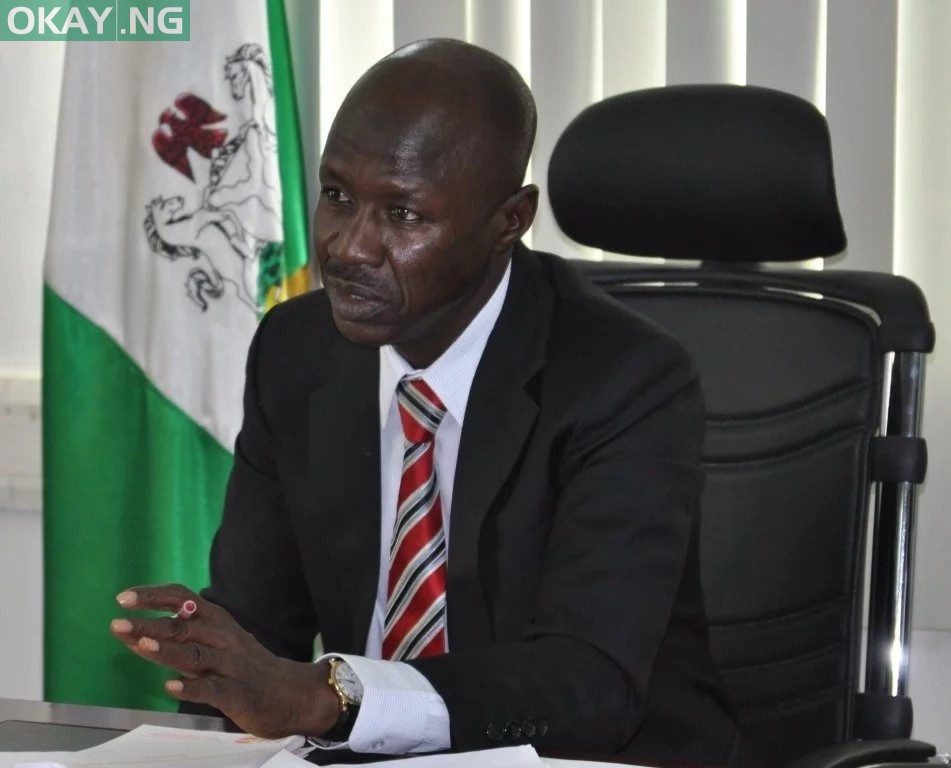 The acting Chairman of the Economic and Financial Crimes Commission (EFCC), Ibrahim Magu, has revealed why it will be very challenging to provide Dieziani Alison-Madueke, who was a former minister of petroleum that a court ordered her arrest in 72 Hours on Tuesday.
Magu revealed this on Wednesday during an interactive session with journalists and social media influencers, at the Commission's headquarters in Jabi, Abuja.
Magu speaking on complying with the court order, he said: "We will comply with the court order. In fact, it is in our character to do so. If we won't comply with the court order, that means we have reasons to appeal against the court decision. We need less than 72hours to produce Diezani. But she is being prosecuted by other law enforcement agencies outside this country. This is our predicament."
Speaking about the challenge in getting her, he said, "Another law enforcement agency is in the matter. You know she is in the United Kingdom. And we are making preparations to get her. We have already gone to the court, in fact, it was our request for extradition that compelled the court to issue a warrant of arrest against her. I need just less than an hour. If she is here, I will get her immediately and take her before the court. Our problem is that she is another man's country".
Also responding on the issue of not finding anything against the former minister, Magu said, "Nobody can say she has not committed anything. All the neighbouring countries in Europe and America and all the law enforcement agencies in the world have knowledge of Diezani's money laundering activities".