News
LUTH Resident Doctors Vow to Begin Indefinite Strike Over Unpaid Salaries, Allowances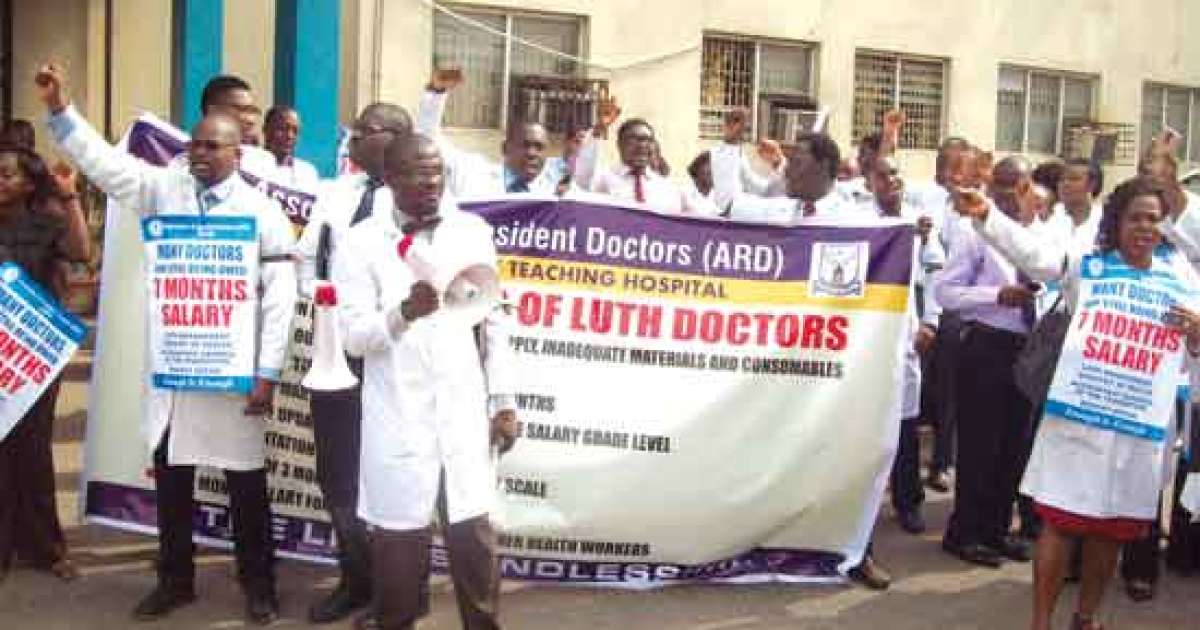 Resident Doctors of Lagos University Teaching Hospital (LUTH), are planning to begin indefinite strike over unpaid salaries and allowances.
The Chapter of Association of Resident Doctors (ARD) has vowed begin the strike if they demands are not met.
Dr Adewale Oba, ARD President, made this known to newsmen on Wednesday in Lagos.
In his words:
"It is unfortunate that we had another meeting on Wednesday where we resolved to embark on an indefinite strike, commencing on Nov. 29.
"We want to appeal to the general public, most especially the influential members of the public to prevail on the management to quickly avert the industrial action,'' Oba said.
According to him, our resolution followed the refusal of the hospital management to pay the outstanding three months salaries of resident doctors, among others.
"The association was compelled to embark on strike as from Thursday after several appeals to the management yielded no positive response.
"The happening in LUTH now is at the instance of nonpayment of the doctors' salaries, including the resident doctors, House Officers and Consultants for the past three months.
"Several letters and notices have been given to the management on these delayed salaries.
"We called a meeting awhile ago where the ultimatum of 14 days was given to the Federal Government to heed to the demands of LUTH management.
"Till now, there is no money yet in view and LUTH management is not aware of when the money will be paid,'' he said.