Liverpool Have 'very little chance' of Winning The Premier League Title, Says Carragher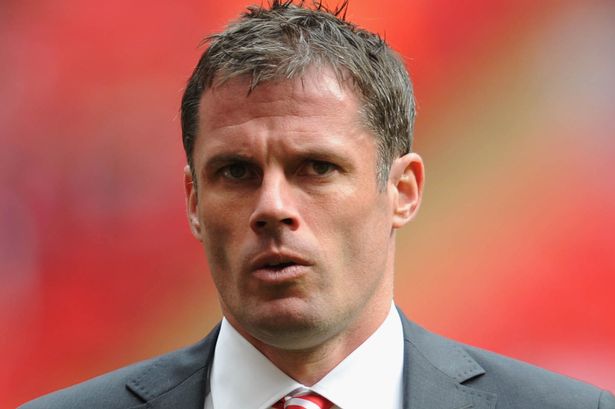 HIGHLIGHT
---
Liverpool Legend Jamie Carragher has said that his former club have "very little chance" of winning the Premier League this season.

Jamie Carragher
---
Jamie Carragher has told Sky Sports that Liverpool have "very little chance" of winning the Premier League this season, but he is confident of an upturn in form following the 1-1 draw against Chelsea on Tuesday.
Liverpool won only one of nine games in January — an FA Cup third round replay against Plymouth Argyle — and lost three successive home games. But Carragher hopes the Reds can take confidence after coming from behind to draw against league leaders Chelsea.
"It hasn't been a good January, and it leaves it with very little chance really," he said. "I think possibly they had to beat Chelsea to give them, and the rest of the league, an outside chance.
"But I think for Liverpool on Tuesday night it wasn't just the fact they didn't lose the game, there's a feel-good factor this morning because of a better performance, they came back after struggling, and I think most people will see it as a good performance and a good lift, more for the top four than for the title.
"The title is maybe a distant dream if you like. You hope Arsenal can beat Chelsea at the weekend, and maybe we could talk about it a little bit more then, but I think at this moment the rest of the sides are more worried about the top four and being left out of the top four than the title."
David Luiz put Chelsea ahead at Anfield with a strike that caught out Liverpool goalkeeper Simon Mignolet, and although Carragher thinks the Belgian has done "quite well" this season he thinks the club can improve on that position.
"The goalkeeper should be looking at the ball, of course he should, but it's brilliant from David Luiz, the execution, and the fact that he caught Mignolet unaware," he said.
"He's not ready, you should always be looking at the ball. That's something you are taught as a kid, you should always keep your eye on the ball no matter what position you are playing, whether the ball is out of play, wherever it may be.
"He's been caught out. Would he have saved it? I possibly doubt he would have done, it doesn't look good, but he redeemed himself!
"I think Mignolet has done quite well this season, I think he was unfairly left out for Karius this season. It's just whether the manager then goes again and buys a goalkeeper, it's very rare you see a manager buy two goalkeepers in two seasons.
"It's a big position to fill, and at times as a manager you've got to give the goalkeeper confidence because it's probably the toughest position to play on the pitch.
"I do think it's an area Liverpool can improve, it's nothing new me saying that, but the main man is Jurgen Klopp to decide that."