News
Lagos State Govt. Begins Work On Oshodi-Airport Road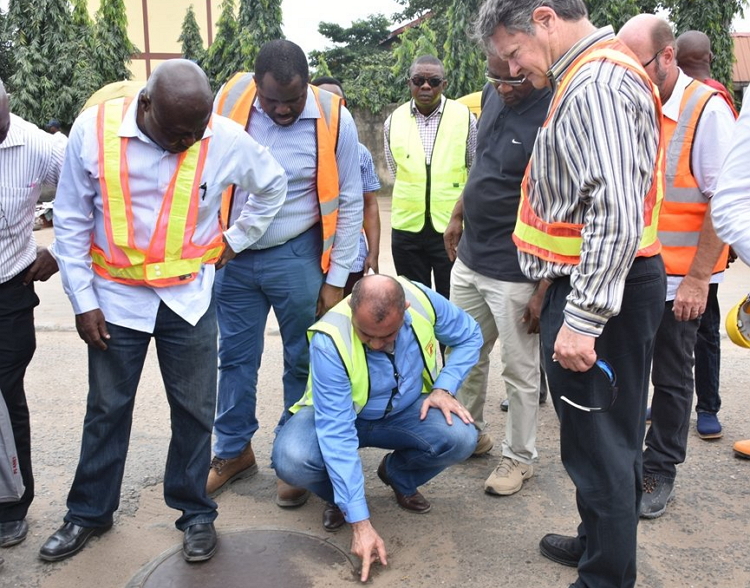 In its quest to becoming a mega-city, the Lagos State Government has flagged off the building of a 10-lane Oshodi-International Airport Road.
The state Commissioner for Waterfront Infrastructure Development, Adebowale Akinsanya, said at the ceremony that the project will be completed within 15 months.
Akinsanya said that the state government took it upon itself to undertake the reconstruction of the road, being one of the busiest roads in the state with vehicular volume average of 50,000 daily.
The project designs include reconstruction and expansion of the existing carriage to a three-lane expressway on both directions, construction of a two-lane service roads in both directions.
There are construction of a Ramp Bridge to provide a U-turn from Ajao Estate to Airport, construction of a flyover at NAHCO/Toll Gate and drainage works.
Others include the removal of existing Pedestrian Bridge at Ajao Estate and construction of Pedestrian Bridges at Ajao Estate and NAHCO/Hajj Camp, construction of Slip Road to provide access to Ajao Estate, construction of Lay-bys and installation of street lights.
"To fast-track the project, three groups of workers will work on the project and they will work day and night, while upon completion, the project will be linked to the Oworonshoki Reclamation Project, which is also ongoing," the commissioner said.
According to him, a stakeholders' meeting would hold on Thursday to sensitise people of the area about the project.
He urged the residents and motorists to cooperate with the state government while the construction would last, saying that the intention was to transform the area.