Kourtney Kardashian: Scott Slams Reality Star For Not Inviting Him To Khloe's Birthday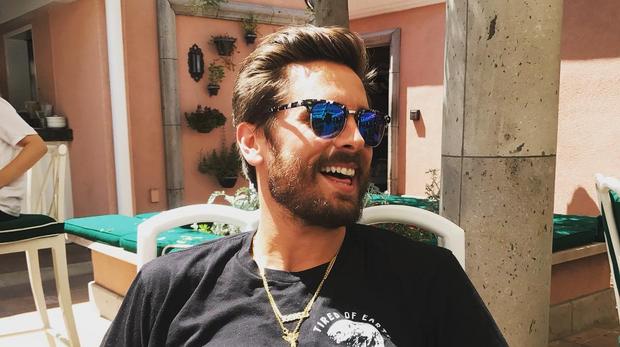 Scott Disick has slammed Kourtney Kardashian for not inviting him to Khloe Kardashian's birthday party.
The 'Keeping Up With The Kardashians' star was less impressed with his ex-partner after she failed to invite him to Kourtney's sibling's party.
Scott said sarcastically: "F**k, I didn't even get invited to her birthday. And I'm family. That was really sweet. That made me feel really good … I highly doubt that Khloe was like, 'The last person I'd want at my surprise party would be Scott.' It's cool. Honestly, I called my sister and I hung out with her the whole night.
"And then, actually, I called my mom after and was [like], 'Hey, mom. Do you want to come over? Because I'm feeling a little down and lonely because the family that claims I'm still blood even though we're not together still doesn't invite me to a surprise party.' But I really felt good about it."
However, Kourtney defended her decision to keep Scott off the guest list.
She said: "I didn't want to have you coming to the birthday and be photographed going in. I'm a little bit caught off guard. I was trying to be positive. I didn't want to say I just didn't want you there. So, if I can't say anything nice, I just won't say anything at all."
But Scott fired back: "That's all bull***t. It's funny to realise just how fake you really are though."
It comes after Scott branded his ex-girlfriend as "fake."
Speaking in a forthcoming episode of 'Keeping Up With the Kardashians', Kourtney vented: "You think you can hurt me and still get invited to everything."
To which an angry Scott replied: "It's funny how fake you really are."
Bang Showbiz