Sport
Klopp & Mourinho Go Head-to-head to Sign Cesc Fabregas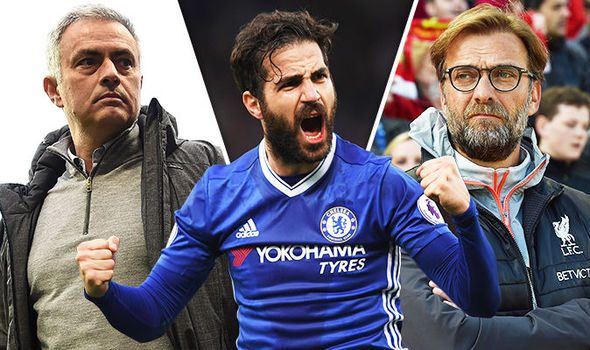 Liverpool have entered the race to withan United to sign Chelsea midfielder Cesc Fabregas
---
Klopp is ready to lure Cesc Fabregas to Anfield in the summer if Chelsea decide to sell the Spaniard.
Klopp is ready to go head-to-head with Manchester United chief Jose Mourinho, a long-standing admirer of Fabregas, in a bidding war for the £30million-rated midfielder.
Fabregas has started only 10 Premier League games under Antonio Conte this season, but has been used many times as a highly effective substitute and has shown total commitment to the cause.
The Spaniard, who turns 30 on Thursday, has two years left on his £170,000-a-week contract and is a target for several clubs in Italy, including AC and Inter Milan – and now also teams in England.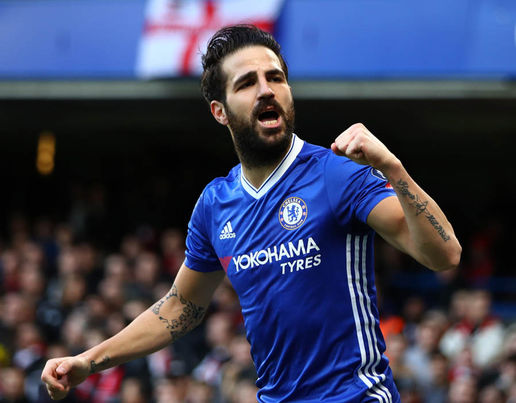 Cesc Fabregas is tipped to leave Chelsea this summer but where could he go next?
Fabregas, according to sources close to the player, has no desire to move to Italy but could be persuaded to join another English club, with Chelsea already closing in on a £40m deal for Monaco star Tiemoue Bakayoko as his potential replacement.
Fabregas does not want to make any decisions on his future until the summer, when Chelsea's chase for the title and the FA Cup is over, but is not pushing to leave and could well stay – though a new Stamford Bridge contract is considered unlikely.
The former Arsenal and Barcelona player believes he can still convince Conte he has a role to play after scoring six goals and making 10 assists in all competitions this season, despite relatively limited time on the pitch.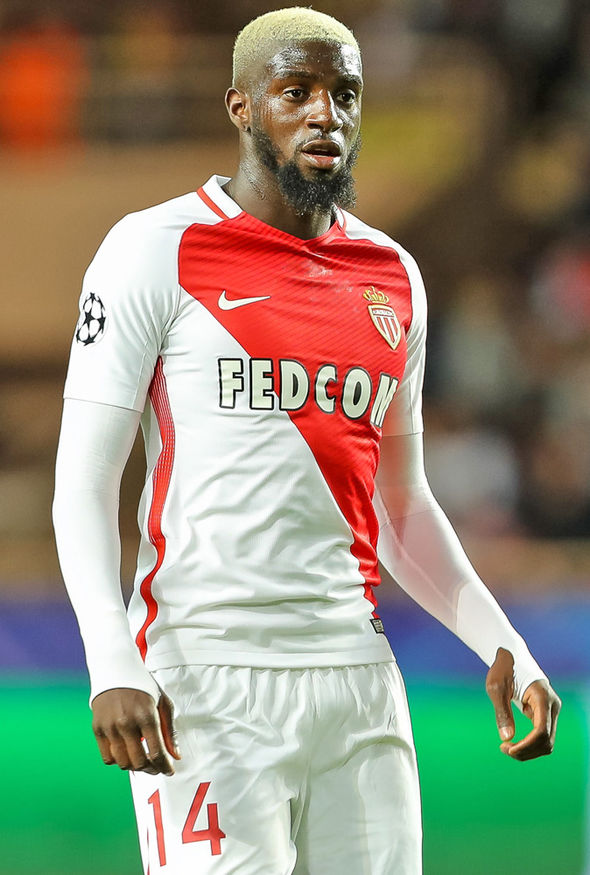 Chelsea look set to replace Cesc Fabregas with the £40m signing of Monaco star Tiemoue Bakayoko
Klopp wants Fabregas's midfield know-how as Liverpool begin planning for a Champions League campaign next season following Monday's vital 1-0 win at Watford.
The result cemented Liverpool's position in third place in the table with three games to go and Manchester City and United trailing them by three and four points respectively.
Klopp expects to lose Brazilian midfielder Lucas Leiva in the summer with Galatasaray interested, and there is also interest in star man Philippe Coutinho, a target for Real Madrid.
With England star Jordan Henderson's fitness a concern – he could be ruled out for the rest of this season with a foot problem – reinforcements may be needed in midfield, and Fabregas's experience would be useful.
Mourinho brought Fabregas back to English football in the summer of 2014 in a £30m deal, and the Spaniard became a vital component of the Chelsea side that won the title in 2015.
If Chelsea do decide to sell, Mourinho would be one of the first in the queue. He feels Fabregas would give United the creative spark in midfield they have all too often been lacking this season.
Conte gave Chelsea an extra day off yesterday following their crucial 3-0 win at Everton on Sunday which maintained their four-point lead at the top of the Premier League table.
Conte's team do not play again until Monday, when they face struggling Middlesbrough at home, and Conte has been emphasising rest for his players as the final few weeks of a gruelling campaign loom.