News
Kaduna State Resident Doctors Begin Indefinite Strike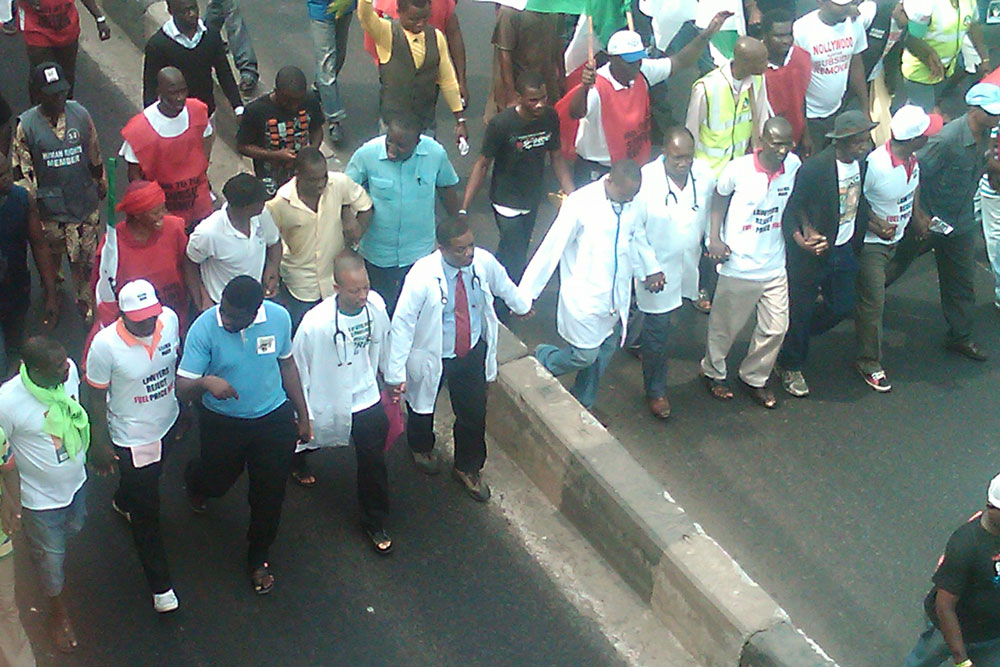 Residents doctors in Kaduna state have begun an indefinite strike on Tuesday over the "sorry state" of healthcare facilities in state government hospitals.
The President, Association of Resident Doctors in the state, Dr Joseph Jokshan, said at a press briefing Monday in Kaduna that the state government had not responded to any of the doctors' demands issued 21 days ago.
He said the doctors were pained to begin the strike, but "unfortunately, we cannot effectively carry out these tasks in the current sorry state of our healthcare facilities."
Demands
Jokshan listed issues that prompted the strike to include poor funding, equipping and staffing of hospitals and non-availability of proper living environment for health workers and patients.
He said members of the association are also demanding for the payment of House Officers' salaries and arrears.
"Immediate implementation of already approved funding for residency training of Kaduna state doctors in their chosen fields, as well as promotion of our doctors that are due."
He urged the general public to "join us in this struggle and push the government to do the needful."
"This is the struggle we intend to see through to the end, not because we are unaware of the implication of this action but because we are left with no other option," he added.