News
Justin Trudeau: Canadian Prime Minister re-elected for second term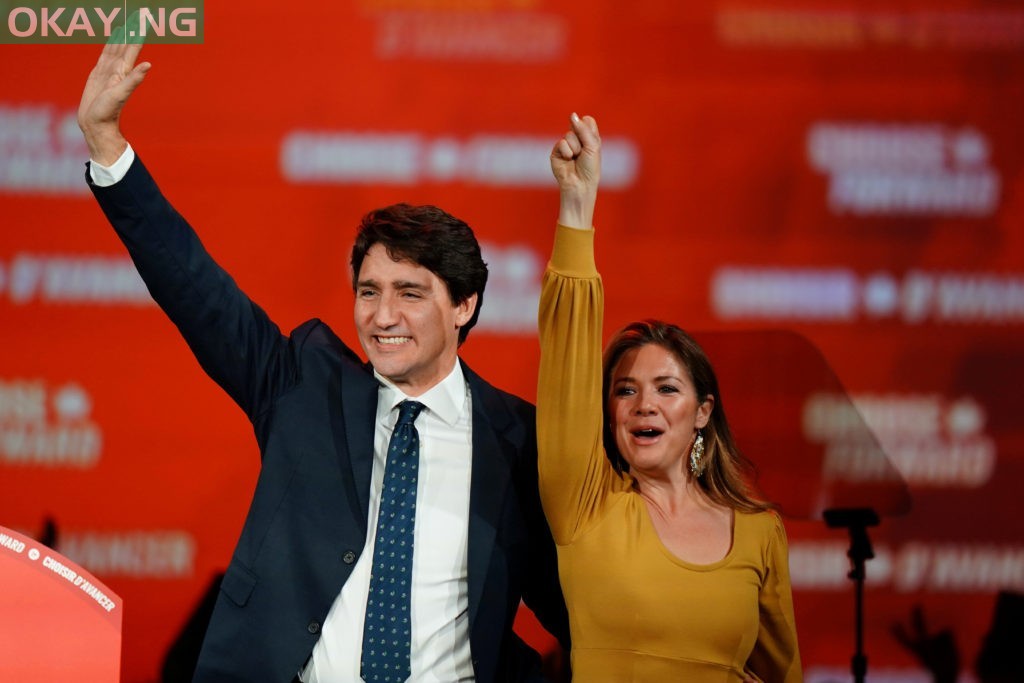 The Prime Minister of Canada, Justin Trudeau, has been re-elected for another term on Tuesday, October 22, 2019.
The election saw Trudeau lose the parliamentary majority with the ruling liberal party falling short of the necessary 170 seats needed to hold an outright majority in the 338-seat Parliament.
Reacting to the victory on his official Twitter handle (@JustinTrudeau), Trudeau thanked Canada for putting trust in him for another tenure as Prime Minister.
He tweeted: "Thank you, Canada, for putting your trust in our team and for having faith in us to move this country in the right direction. Regardless of how you cast your vote, our team will work hard for all Canadians."