Justice Bulkachuwa personally withdraws from Presidential election Tribunal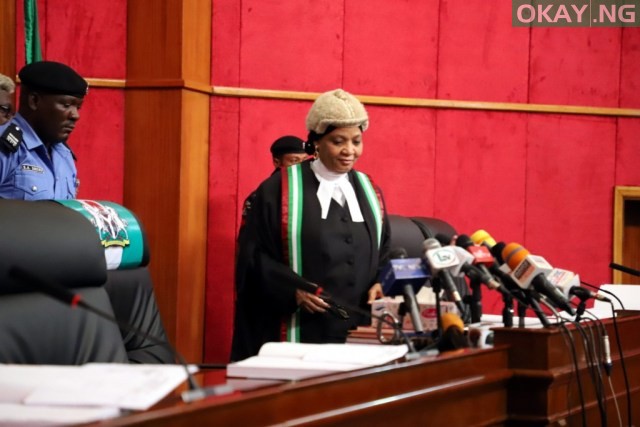 Justice Zainab Bulkachuwa, President of the Court of Appeal, has personally withdrew from the five-member panel of the Presidential Election Tribunal.
Earlier, Okay Nigeria had reported that the five-member panel of the presidential election dismissed a application filed by the PDP and Atiku Abubakar seeking her withdrawal, saying that the said motion lacked any merit to warrant the tribunal to grant it.
Meanwhile, Bulkachuwa personally decided to recuse herself on the ground that the law has been properly stated.
Justice Bulkachuwa's husband is a senator-elect of the All Progressives Congress (APC), a reason which the Atiku Abubakar and the PDP asked her to recuse herself.