JAY-Z, Diddy and Kendrick Lamar Top 2018 Forbes Richest Hip-hop Singers [See Full List]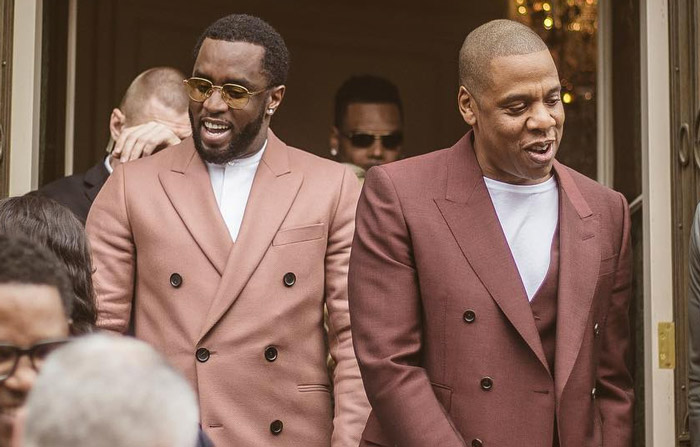 Jay-Z, Diddy and Kendrick Lamar topped the list of the 2018 Forbes richest hip-hop singers, according to the list released recently.
With an income of $76.5 million, Jay-Z sits at the top, earning the whopping sum through his record label Roc Nation, TIDAL, the tour.
He is followed by Sean "Diddy" Combs with $64 million which he got from his holdings in beverage empire, Ciroc Vodka, DeLeon tequila, and Aquahydrate alkaline water.
And on the third position is Lamar with $58 million. This was from his endorsement contract with Nike and American Express.
Closely trailing him is Drake with $47 million and J. Cole ending the top five with $35.5 million.
See the full list below:
1. Jay Z – $76.5 million
2. Diddy – $64 million
3. Kendrick Lamar – $58 million
4. Drake – $47 million
5. J.Cole – $35.5 million
6. Dr Dre – $35 million
7. Nas – $35 million
8. Pitbull – $32 million
9. Future – $30 million
10. Kanye West – $27.5 million
11. DJ Khaled – $27 million
12. Migos – $24.5 million
13. Eminem – $23 million
14. Chance the Rapper – $21.5 million
15. Travis Scott – $21 million
16. Birdman – $20 million
17. Lil Uzi Vert – $19.5 million
18. Lil Wayne – $19 million
19. Logic – $17 million
20. Meek Mill/ Russ/ Swizz Beatz (tie) – $15 million
More Entertainment Updates HERE