News
INEC to resume distribution of 11m uncollected PVCs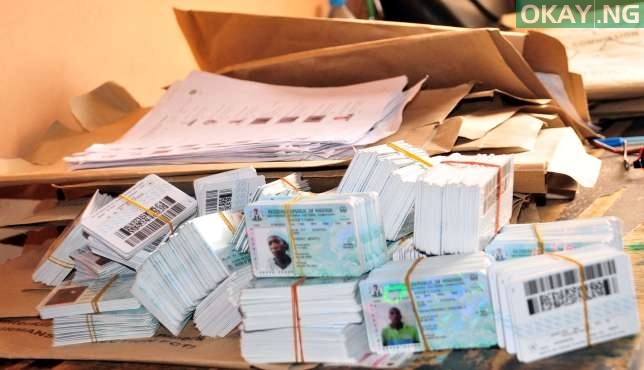 The Independent National Electoral Commission (INEC) will soon resume to distribute of 11,228,582 uncollected Permanent Voter Cards (PVCs).
Okay Nigeria had earlier reported that INEC suspended the collection of permanent voter cards (PVCs) some weeks to the 2019 general elections.
However, Festus Okoye, the INEC National Commissioner and Chairman, Information and Voter Education, in a statement disclosed plans by the commission to resume distribution of PVCs.
Okoye said all the uncollected PVCs were still locked up at the Central Bank of Nigeria (CBN) as promised by the Commission until after the elections.
In his words:
"All the uncollected PVCs are still locked up because we promised to resume after the elections and, so far, we have concluded some of the elections. The last bit of elections will be done in Rivers State this weekend.
"Immediately after we are sure we have concluded some of these elections, the collection of PVCs will resume. So, we will soon resume distribution of PVCs, but they are still with the central bank.
"The continuous voter registration and collection of PVCs are done at the local government level. So, what the commission will do is just to give an indication on when collection can resume, but we have not given that indication yet. We are still busy with elections. But I am sure that within this month, definitely, the commission will set a date when collection of PVCs will resume."