INEC to Deploy Enhanced Smart Card Readers for Ekiti Governorship Election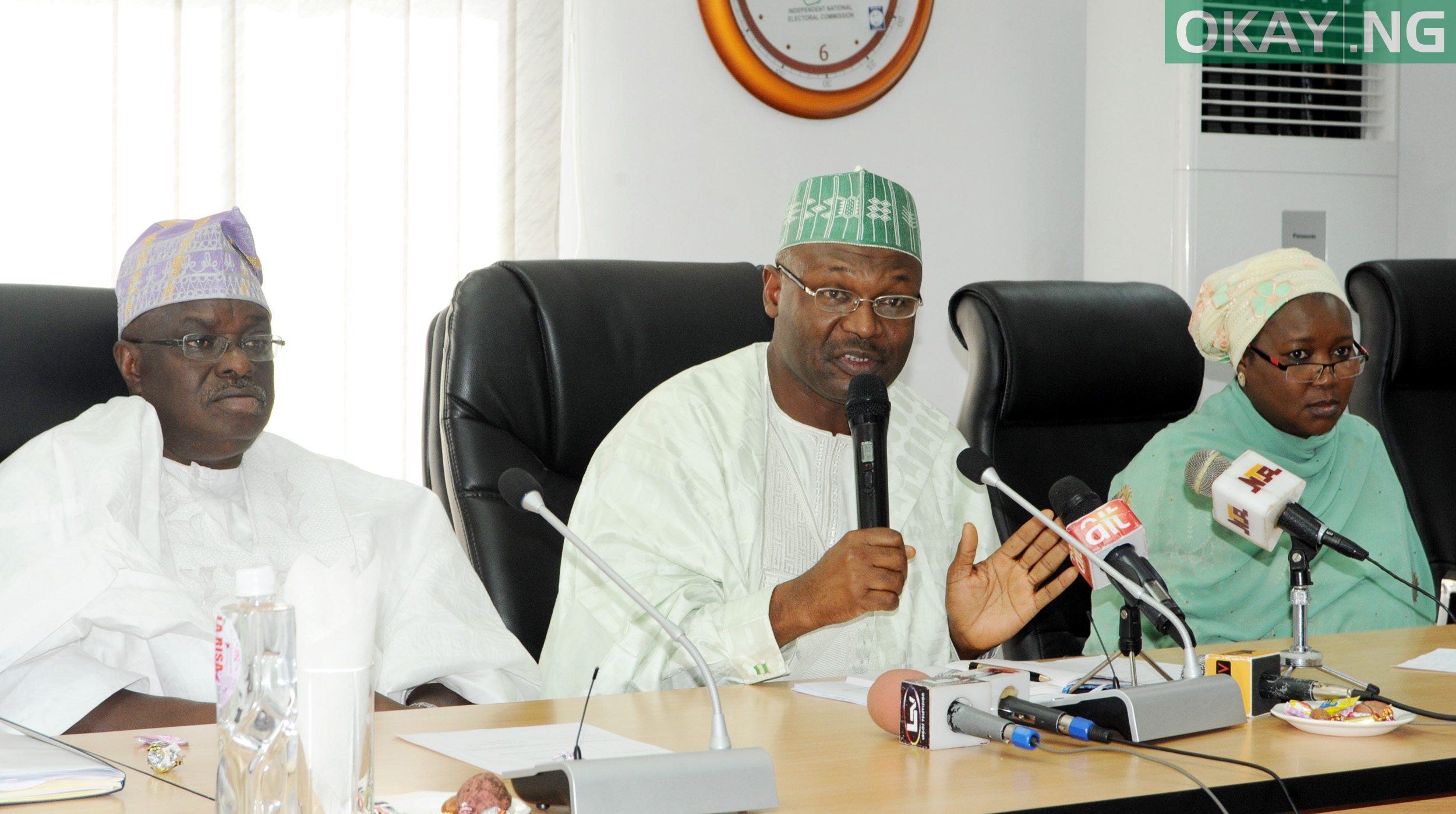 Chairman of the Independent National Electoral Commission (INEC), Mahmood Yakubu says the commission will deploy enhanced smart card readers for the July 14 governorship election in Ekiti state.
Speaking at the opening of INEC quarterly consultative meeting with political parties on Wednesday, Yakubu dismissed claims that card readers have been pre-loaded and permanent voter cards (PVCs) cloned ahead of the election.
He said the card readers are configured to specific polling units not more than 72 hours to the election and can only be operated by 8am on election day.
"In Ekiti state, where we are deploying the enhanced smart card readers (SCRs), this process has not even commenced. It is impossible to pre-load the card readers, let alone do so with cloned PVC," he said.
"In any case, electoral officials at polling units on election day will cross-check the voter's name on the voters' register which includes the voter's photograph.
"The voter must be personally present in order to vote. It cannot be done by proxy or prior to election day. Is the voters' register already given to each of the 35 political parties fielding candidates in the Ekiti governorship election also cloned?
"Is the bearer of the cloned card also going to have a cloned face to match the original photograph on the register printed from our database?
"We appeal to Nigerians to discountenance this unimaginative theory which is similar to the allegation of 'scientific rigging' before a previous stand-alone governorship election in which the commission was accused of deploying a special ballot paper that altered the voter's choice within minutes after it has been dropped into the ballot box in favour of another political party."